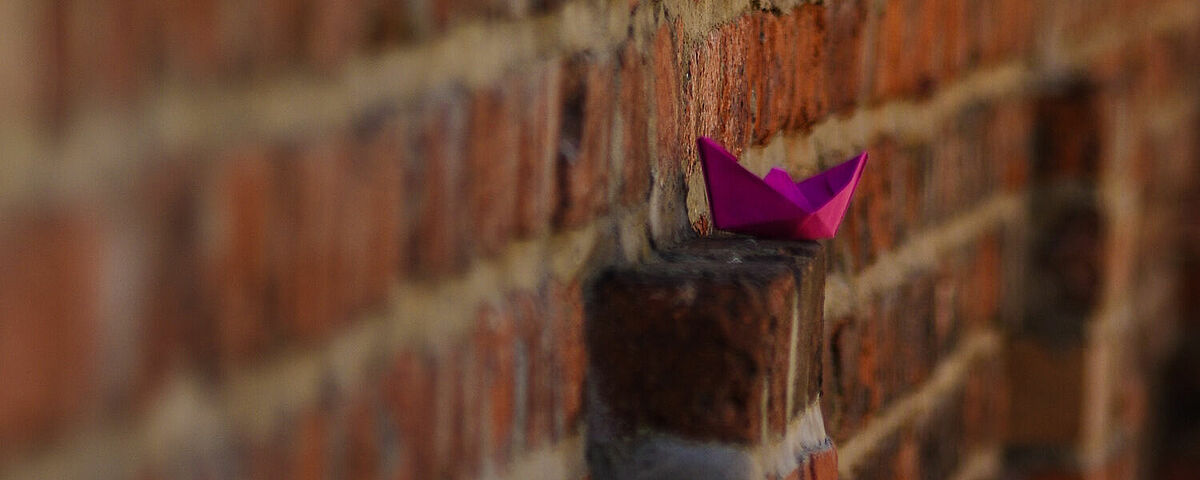 Intercultural Competence Modules
Improving intercultural competence and the treatment of others play an important role in the internationalisation of the University. Every year, the University provides a diverse course programme with various foci for all of its members. The various workshops are modules that complement one another. Participation is free and participants receive a certificate of attendance. Registration occurs via email.
'Working in Intercultural Teams'
Strongly heterogeneous teams can be a pleasure or a nightmare, not only for their members, but also for their official and unofficial managers. Which factors play a role in the success and failure of these teams and how can we influence them?
We will look at the factors that influence the effectiveness and joy of working in a culturally diverse team. We use practical exercises to analyse which roles are adapted by each of the seminar's participants in a team we create spontaneously and which valuable contribution is made by each of the members. Finally, we will establish which approach you can adapt and which steps can be made to help the teamwork succeed in your own current or future team.
'Pigeonhole Thinking'
The Oxford English Dictionary defines pigeonhole as 'a category, typically an overly restrictive one, to which someone or something is assigned'. Out minds regularly make use of pigeonhole thinking, even if only subconsciously. The automatic categorisation of people and situations simplifies the seemingly complex world. However, the problem remains: Clichés and stereotypes are usually only appropriate in exceptional circumstances.
In this workshop, we want to investigate pigeonhole thinking and related stereotypes, their use and how they come to be. We want to sharpen our awareness of how we perceive the unknown and reflect on our own behaviour. In an intercultural context, neither culturalism (all behaviour can be explained by culture) nor individualism (we are all individuals, culture therefore has no meaning) can lead to a solution. In this seminar, we want to examine which behaviour is caused by cultural influence and what is not. This should help to make working together more fruitful, more inspiring and easier.
'Culture Shock'
Most people experience a so-called 'culture shock' when faced with direct and long-term contact to a different culture. Unlike a medical shock, this kind of shock does not occur suddenly and only last for a short length of time, it is a phase that lasts for varying lengths of time that takes place during the first months of a period of stay abroad.
This confrontation with the unfamiliar – or the seemingly familiar – often triggers unexpected reactions that can be emotional for ourselves and difficult for those around us that we have to deal with on top of the challenge of studying, working and 'mastering' the new day-to-day life. More detailed knowledge of these processes can help to ease the transition from your own to an unfamiliar culture (and then of course return, there is also a return culture shock!). The training course provides you with assistance and strategies for mastering the phase.
The following modules are on offer in 2019
| Course | Date | Time | Location | Target Group |
| --- | --- | --- | --- | --- |
| Culture Shock | Thursday 27 June | 2.00 - 6.00 p.m. | Conference Room IBZ, Bahnhofstr. 2/3 | T, S, D, A, R |
| Pigeonhole Thinking | Friday 28 June | 9.00 a.m. - 1.00 p.m. | Conference Room IBZ, Bahnhofstr. 2/3 | T, S, D, A, R |
| Working in Intercultural Teams | Friday 28 June | 2.00 - 6.00 p.m. | Conference Room IBZ, Bahnhofstr. 2/3 | T, S, D, A, R |
| Culture Shock | Friday 15 November | 9.00 a.m. - 1.00 p.m. | Conference Room IBZ, Bahnhofstr. 2/3 | T, S, D, A, R |
| Pigeonhole Thinking | Friday 22 November | 9.00 a.m. - 1.00 p.m. | Conference Room IBZ, Bahnhofstr. 2/3 | T, S, D, A, R |
| Working in Intercultural Teams | Friday 29 November | 9.00 a.m. - 1.00 p.m. | Conference Room IBZ, Bahnhofstr. 2/3 | T, S, D, A, R |
Legend
T - teaching staff; S - students; D - doctoral students; A - administrative staff; R - Researchers