Internationals go Greifswald
Lucia Federici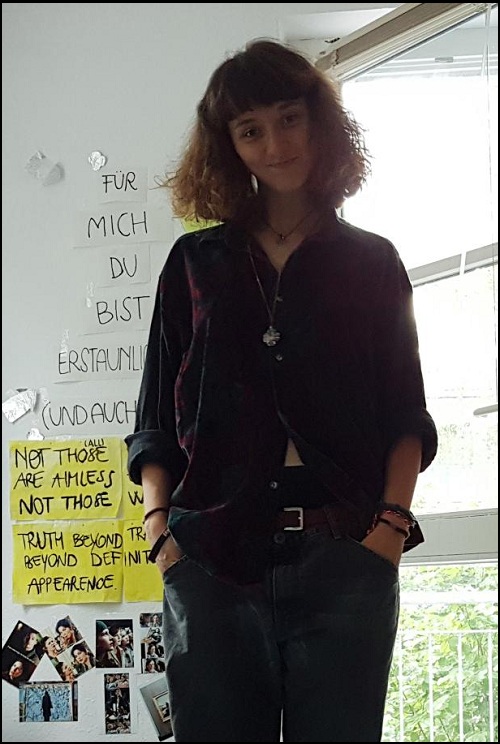 Study in home country
Diploma at Matilde di Canossa Institute (Department of linguistics), University of Parma

Activity in Greifswald
Erasmus+ (studying at the Faculty of Arts and Humanities (field of focus: linguistics) and Internship at Pommersches Landesmuseum
Period
October 2017 – July 2018

Why did I come to Germany?
"I always wanted to participate at Erasmus+ in Germany to improve my language skills and because the land itself. I chose Greifswald in particular due to its northern location and green surrounding."
ALLEIN – EIN ALL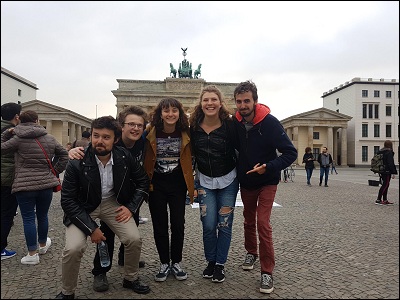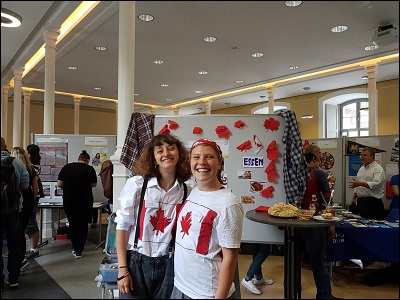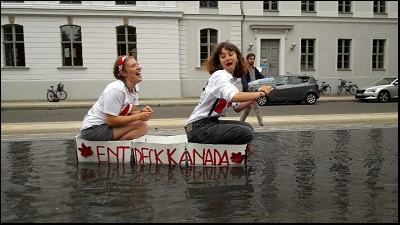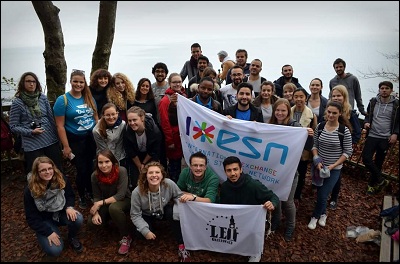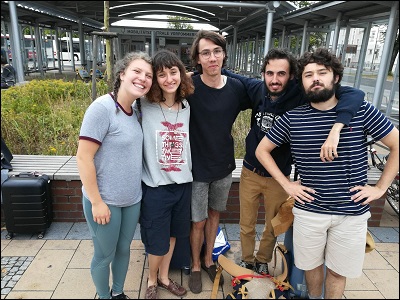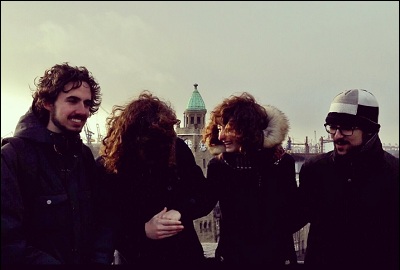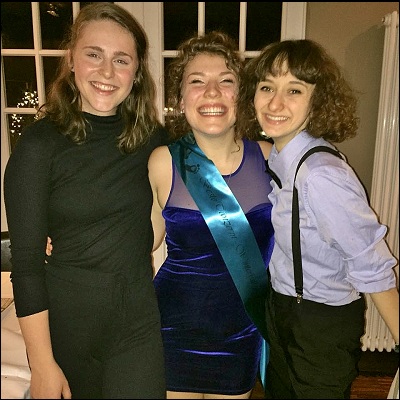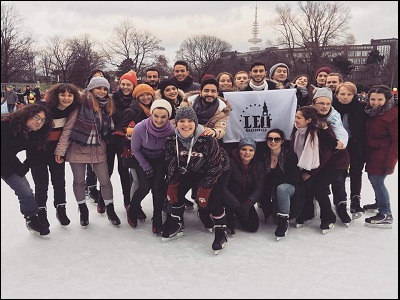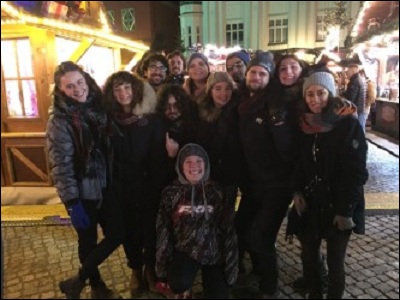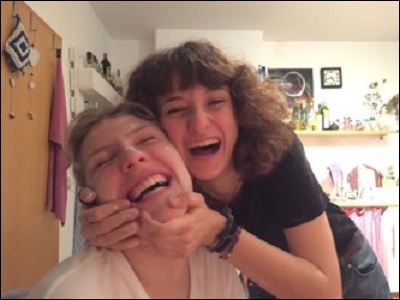 An Indian idiom is saying: 'If you travel to discover countries, you will find the continent within yourself'. I have read this quote many times, but I only truly understood it I spent a year in Germany. When I left Italy I was as excited as a treasure hunter, who is after a valuable relic, I was as fearless as a sailor conquering the darkest and most remote waters of the earth. I thought I had gained a foothold in a country, which I could change any way I wanted to and which would adjust to my life. But, whoever thinks he can walk around this world and change it without changing himself is stupid, because most of the time the opposite happens.
Everything begins with a suitcase full of clothes and food, because the climate change or the new cuisine seem to be the only obvious difficulties, but as soon as you arrive at the new place you realise that the suitcase is not important at all. Your family and friends – those are the things that really make you homesick. We are not plants, but we are suffering in the same way plants suffer when they are being uprooted. It is as if a part of us remains in the soil of the country, which was our home for so long. Have you ever experienced the following situation? You come home from a trip, you are tired and you cannot wait to take a hot bath or you long for other trivial things. As soon as you drive past the town sign you feel at home. Have you ever regarded your town as a woman, who welcomes back home the battered solider returning from the war?
The Erasmus programme is just like that: an adventure, that makes us feel like a child again, and that challenges us to create a new home, make new friends and learn a new language again. And suddenly the programme makes you grow again. At last you will hold a suitcase in your hands that is filled with emotions, stories, memories and new faces instead of clothes.
I remember feeling reserved towards the language that I had learned and loved so much. I constantly feared that I would not understand people and that I would not be able to express everything I wanted to say. It was as if I had two platform displays inside of my head. But, instead of displaying train arrivals or departures, they were showing what I wanted to say in German and in Italian. It was as if someone had told me to steer my ship right into an iceberg – it would surely burst and I could sail on without any worries. But, the thought of releasing the brakes and of losing control of the vessel is so frightening that we are way too careful from the very beginning. Now, after ten moths I can finally see that this exhausting process was necessary in order for me to improve my German.
You need to let go of whatever is holding you back in order to achieve your goals. Only then you will be able to leave behind your home and mentality and truly adjust to your new surroundings. I became aware of my personal boundaries and realised how much my upbringing, my previous experiences, my thoughts and my actions shaped me. Up to now the needle of my compass has always been pointing towards someone, who had been preparing my meals, washing my clothes or who had been giving me advice. But, I realised that the north of a compass actually symbolises the path we want to follow. That does not mean that we do not care for others. It means that it is the right way to realise your wishes and needs.
I have seen how much a person can change and mature within a year. I realised that the people we meet while travelling come and go. I have made new friends, who were as kind as the friends I had left behind in Italy. I felt that my heart was expanding because of the powerful love I felt for some people.
And sometimes the love we are feeling for these people makes us believe that we are having the right to indefinitely keep them in our lives. Life and its experiences are in fact like a classical dance; and while you are spinning around you change your dancing partner without asking permission. The only difference is that we do not want someone to stop dancing with us in real life, because we fear to lose our rhythm.
We try to let go of others, but when we do not follow our own advice, we will end up on a path leading us back to where we came from.
My Erasmus experience helped me to realise that. Someone, who has been taken out of his everyday life, will change a lot. Not because it is so different at a new place, but because he looks at everything more consciously as an observer. It was as if you step into another sphere and for the first time you are able to see the world we are living in. And you realise that there are other planets as well. It was as if someone had given me an encyclopaedia which I would have read in Arabic, German, French and Spanish and only at the very end of it I would have realised that the title had my name in it. While walking in the footprints of a foreigner we understand and get to know more about differences, but also about our own individuality. All these traces sort of link different destinies.
Travelling means to sit at a crossroads, to watch cars and people coming and going and to feel the time passing by. It is the same as to indulge into chaos and to cast the anchor of order. The German philosopher Friedrich Nietzsche says 'order is necessary so that you do not get lost, chaos is necessary so that you find yourself'. You can even profit from vicissitudes. The process of learning depends on the impact the environment has on individuals and on the individual's interaction with the world.
I am writing to encourage people (especially young people) to think about their own actions, and to question what they are doing or what they are studying so that they will enjoy communicating. Interest is born where people show interest. But, sometimes when you think too much about everything, you might miss the things that happen right in front of you. Only the essence of these moments, more precisely, the lessons that come along with them remain.
The German adjective allein (alone) forms the words ein all (all) when you separate and reverse it. You can feel alone very often, for example when you are being misunderstood or when you are facing a challenging situation. We learn from these difficulties that the loneliness we are currently feeling is actually one side of a coin called totality. After we break the whole thing down, we will be able to create a synthesis again. Humans are kind of like an oxymoron: a totalising singularity, a lonely mountain fraternising with others to create a chain. I have tried this with people and places I did not know before.
I am writing in order to memorise all my experiences and to be able to reopen the window to my heart. From magical moments and euphoria to moments when I felt absolutely fragile - I have experienced it all. Every town has beautiful but also less appealing places. Its beauty is made up by the entirety of all those different places.
Lucia Federici