Internationals go Greifswald
Sharice Marie Sylvia Benson Molgat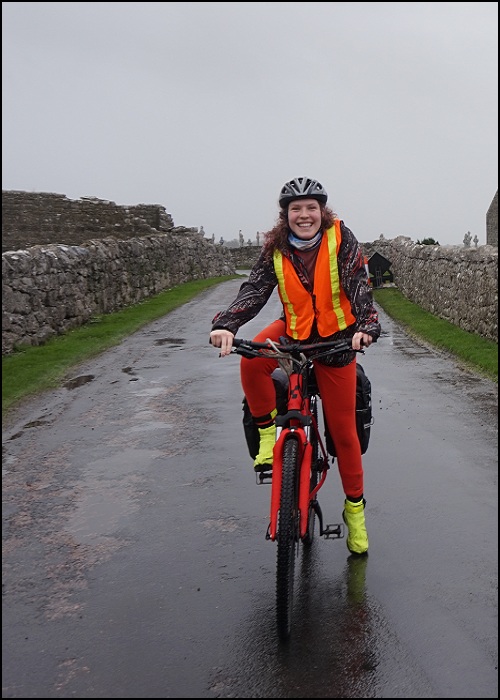 Studies in home country
Family Social Science: Social Development (B.A.) University of Manitoba, Winnipeg, Canada
Activity in Greifswald
Erasmus +
Period
09/2017 – 08/2018
Why did I come to Germany?

"At 17 years old, I returned to Canada after living abroad for the first time. I had done volunteer work in the Dominican Republic for 3 months during my last year of high school. Within days of coming home I was ready for my next adventure. I heard about the Erasmus+ scholarship opportunity available at the University of Greifswald and I started learning German to be eligible. Time flew by and before I knew it I was studying in Germany. This experience showed me that life is full of surprises. I could never have predicted that I would have lived in Germany and speak German, but here I am, grateful to have spent a year in a beautiful country, learning a difficult yet exciting language. As my time in Greifswald has come to an end, I am left with unbelievable memories, relationships with dynamic people, and the hopes to return to Germany as soon as I can."
My conclusion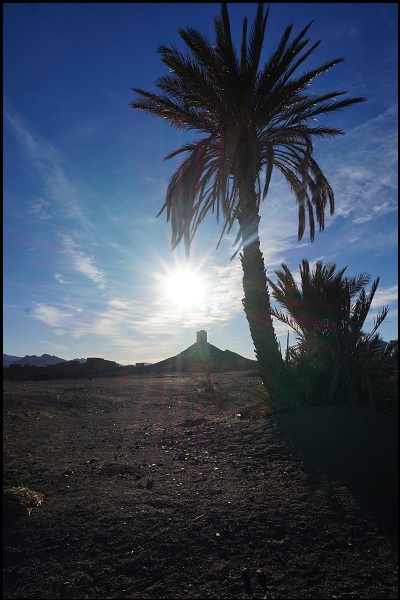 I learned so much this year about history, politics, and culture from many different people from all over the world, but most of all I learned about the importance of languages. I strongly believe that every language is a key. With a language one can experience culture, people and the world in a way that is otherwise hidden by language barriers. I am extremely happy to have grown up in a bilingual home, learning French and English as a child and happy to have had the opportunity to live in the Dominican Republic and Germany to learn Spanish and German. I am enthusiastic to keep working on developing the languages I have and to learn other languages in my future. Whoever is reading this post, if you are considering being an international student at the University of Greifswald, I strongly recommend it. Your experience of being an international student will be unique and completely different from the personal experiences I have shared in these posts, but in spending a year in Germany, learning German, you will be granted the same opportunity to learn a new language and unlock a world you cannot yet imagine.
Off to Canada: July 21st - August 12th 2018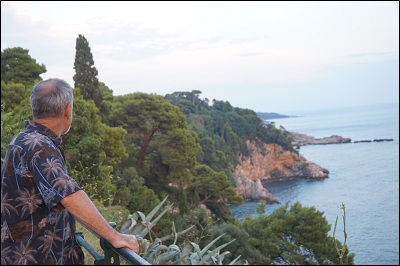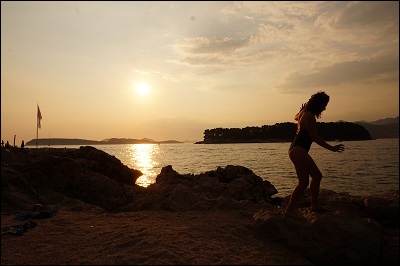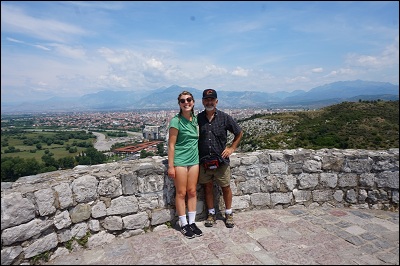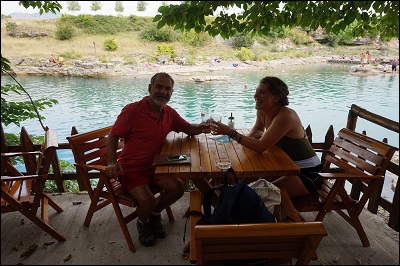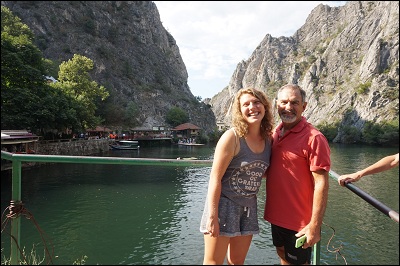 After leaving Greifswald, I was on my way to my last European adventure. I stayed one night in Berlin and then traveled to Croatia where I met my dad. I had not seen him since in left Canada. We had a really nice time catching up as we traveled Croatia, Montenegro, Kosovo, Albania and Macedonia. On many occasions through this summer travel outside of Germany, I used my German to meet great people, get help when I was lost, and as a bridge language of communication. Although I know I still have so much to learn, during this last year I was able to go from an A2 to a B2/C1 Wissenschaftliches Arbeiten language level. During these travels, the international benefits associated with the German language were clear. The trip flew by and soon it was time for me to go back to Berlin to pick up my suitcase and backpack as well as catch my flight out of Tegel back to Canada.

I had a great time in Berlin and felt sad but ready to make my way home. I flew to Canada but was only in Winnipeg for 10 hours. I saw my family and friends immediately then had 3 hours sleep before flying to New York for the DAAD (Deutscher Akademischer Austauschdienst) Ambassadors Conference in New York. The four days I spent at the conference were amazing. I had such a great year in Germany and I can't wait to support other students achieve their goals of studying in Germany as well. I received help from others before and during my year on exchange and I know it's my turn to give back.

After my trip to New York came to an end, it was time to return to Canada this time for good.... at least for my last year of university. Although I am back in Canada, I know my love for Germany, German culture and the German language means that my time in Germany is far from over. I am excited for further opportunities in my future that will allow me to discover more of a country I love so much.
Second Semester: April 9th - July 20th 2018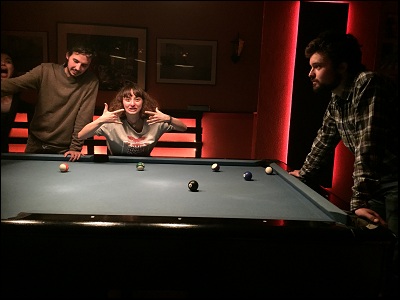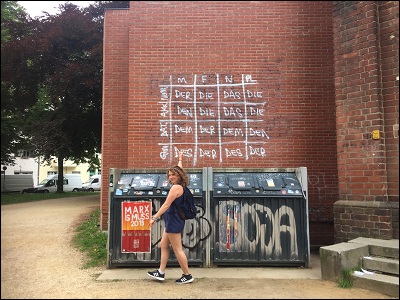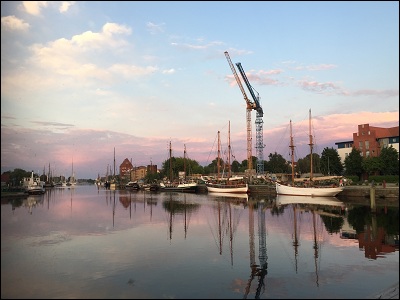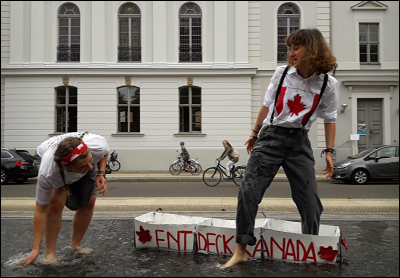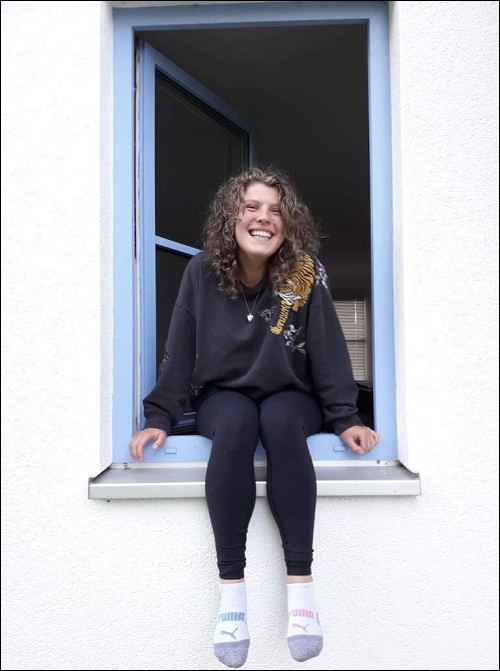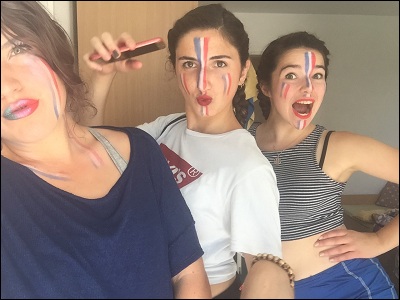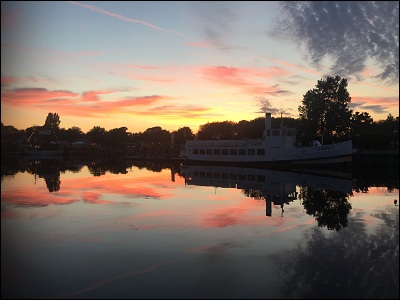 I got back to Greifswald Sunday night, ready to start the second semester the next morning. I moved into my new apartment, with an Erasmus friend. We shared a balcony where we drank a lot of coffee and the occasional glass of wine. I signed up for wind surfing and canoeing. The sport classes were a way to meet great people.
The international office and Lei offered trips again. This semester we went to Berlin, Rügen and went camping near Rostock. The semester flew by and before I knew it I was handing in all my final papers, packing my bags and cleaning the apartment. The second semester was very different from the first. Both semesters were unbelievably wonderful in very different ways. The first semester involved an intense excitement of discovering a new city, new people and a new language, whereas the second semester was calmer. The second semester I took more courses so it involved more learning, strengthening friendships and developing my German language capabilities.
Starting mid-July many international students headed home. This involved some of the hardest goodbyes I've ever had to say. On July 20th, it was my time to leave. I took my giant suitcase and giant backpack and all the memories I had made and walked to the bus station. I said goodbye to amazing friends and got on the bus towards Berlin and away from what was, for too short of a time, my home.
Sixteen countries in nine weeks: February 2nd - April 8th 2018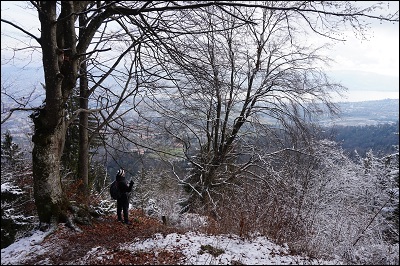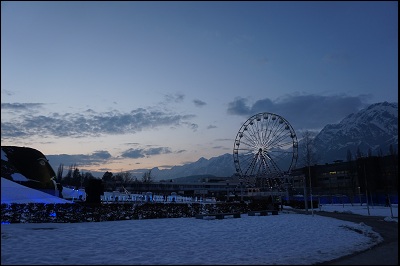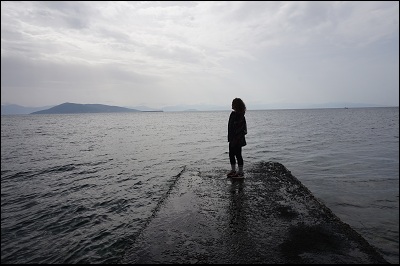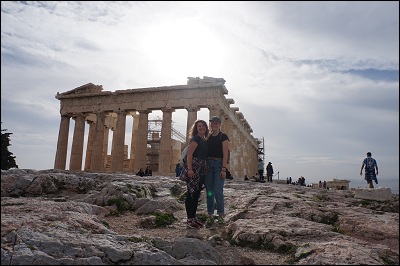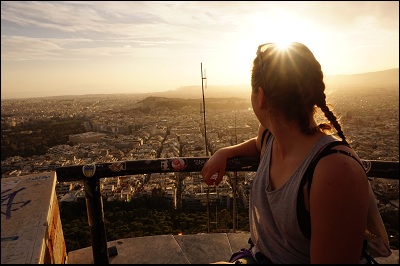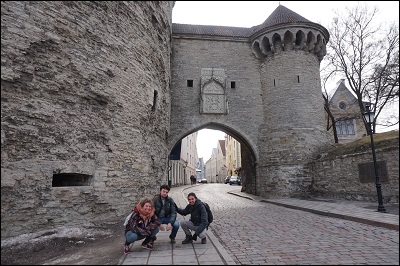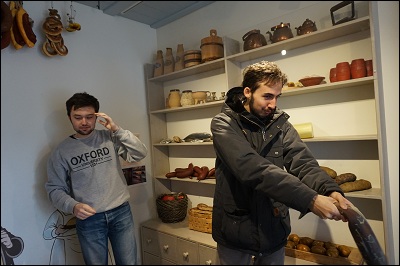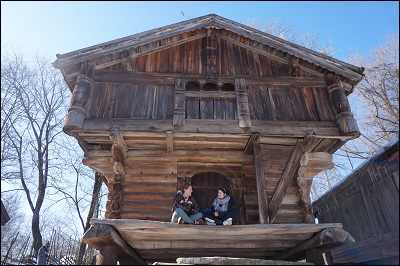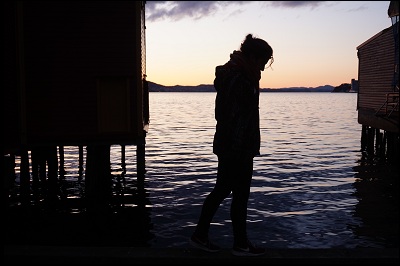 During the break between classes, I profited from my time in Europe. As Canada is relatively far away and it is very expensive to fly to and from Europe, I wanted to see everything during my year here. I spent, 66 days wondering through 16 countries: Switzerland, Austria, Hungary, Romania, Bulgaria, Greece, Italy, Spain, Morocco, Portugal, Finland, Estonia, Sweden, Norway, Denmark and Germany.
I traveled with a program called Servas. The program's mission statement is "Peace and understanding through travel and hosting". Essentially, travellers get hosted by strangers without money exchange. The idea is to learn about other people and cultures while traveling in order to develop intercultural understanding and set the foundation for international peace. My family has been Servas hosts for 30 years, which means I've grown up with international travellers staying in our home and I have been a Servas traveler my whole life, staying with other hosts.
During this trip, traveling though these 16 countries, I stayed with 17 different Servas hosts adding up to 43 nights. I met kind people that opened their homes and share their culture with me. My remaining nights were spent in hostiles (17), in trains (2), in an abandoned train station (1), on a plane (1) and on a boat (1). I was blessed to partake in this incredibly journey with many great travel partners. Starting off with a Canadian friend in Switzerland and then meeting a different Canadian friend in Romania. The second month, I meet up with two Spanish friends in Finland and finally my French friend in Sweden. During this trip, I learned about the history and culture of many countries. I also discovered a lot of myself. Using a constant variety of German, French, English and Spanish permitted meeting many incredible people along the way.
Although, I worked hard for the scholarship that allowed me to study in Germany and therefor placed me in Europe for this travel opportunity, a lot more was at play than just my determination. I am always aware that this trip would not have been possible without my supportive family, friends and key university faculty members that always encouraged me to learn by traveling. I am grateful to all the variables that lined up and allowed me to follow this unbelievable nine week adventure.
First Semester: Oct 10th 2017 - February 2nd 2018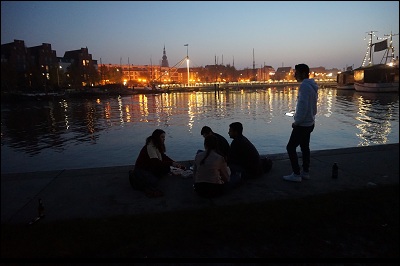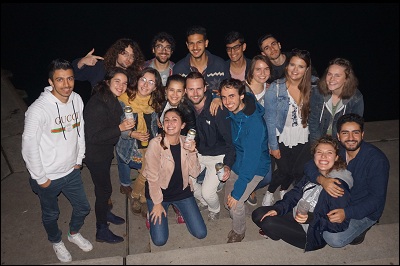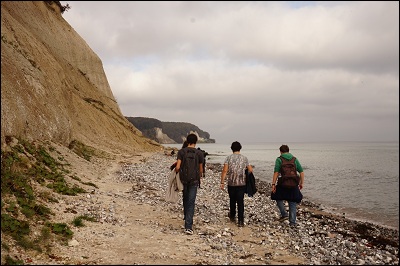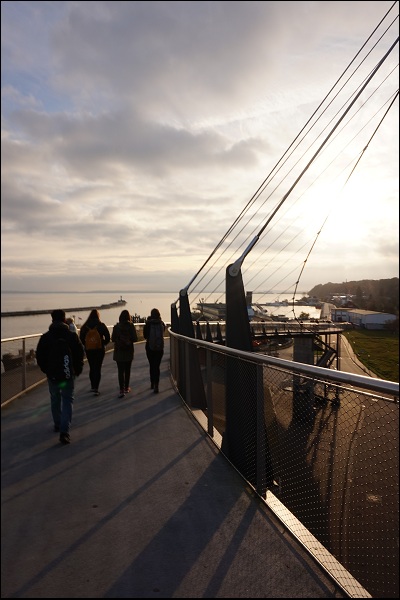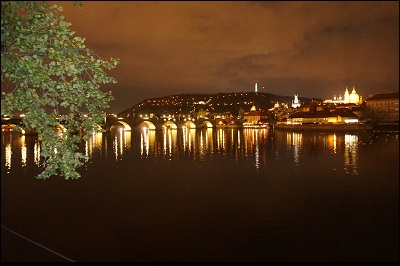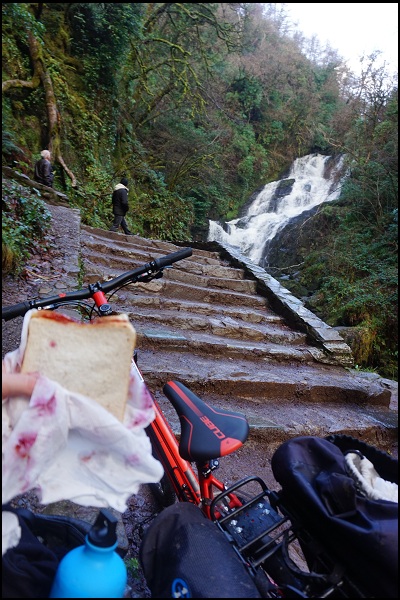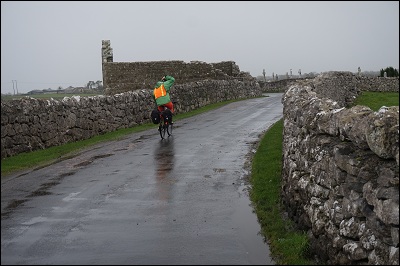 The first semester was great. The international office and Lei had weekend trips for international students, we went to Rügen, Berlin, Hamburg and Leipzig. I also went to Prague for a few days with a few other Canadian girls.
During the semester, I took many sport classes through the university. I had self-defence, 2 basketball courses and fit boxing. I'm happy I signed up for sports as they were fun and I was able to meet good people.
During the Christmas break, I left Greifswald for 3 weeks to bike through Ireland and visit England. I met up with a friend from Canada. Biking the Irish coast with significantly large hills, in cold rainy December was unforgettable.
I got back to Greifswald and with 3 weeks left of classes, I spend most of the time in the library writing my final papers. The papers were a lot of work to finish but I succeed on handing them in the morning of February 2nd on my way to the train station. This ended my first semester and started my next adventure.
Arrival: September 16th - October 9th 2017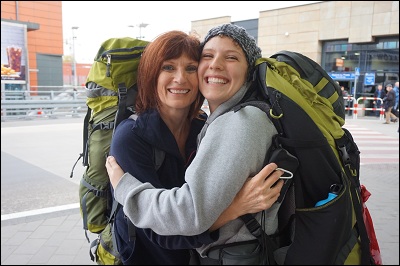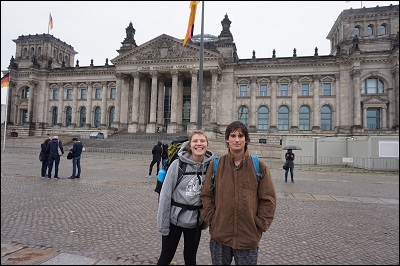 After saying goodbye to my family in Canada and more than 24 hours of travel from Winnipeg, Canada, I ended up at my Ernst-Thälmann-Ring apartment in Greifswald. It was late, I was exhausted and I feel asleep as soon as I lay down. I knew the next year would be an adventure, but I could never have predicted just how great it would be. The first week flew by. I attended module 4 of the Greifswald summer school, which I would highly recommend to international students. It helped me develop my German skills, which naturally helped me throughout the year. The summer school was also a great way to meet other international students and the activities were diverse. We built a raft, went on a pub crawl, cooked together etc... My first few weeks in Greifswald were exciting and filled with discovery of a new city, a new language and new people.
The day after my final exam for the summer school course I had some time before the winter semester started so I met my mom and brother to travel. They met me in Berlin, then we traveled together to Wroclaw and Krakow in Poland. I had an unbelievable time traveling with my family. Luckily, some friends from the summer school were also in Krakow so on October 9th we took the 14 hour bus back to Greifswald together. I got back tired but ready to start university the following day.