Elena Seliverstova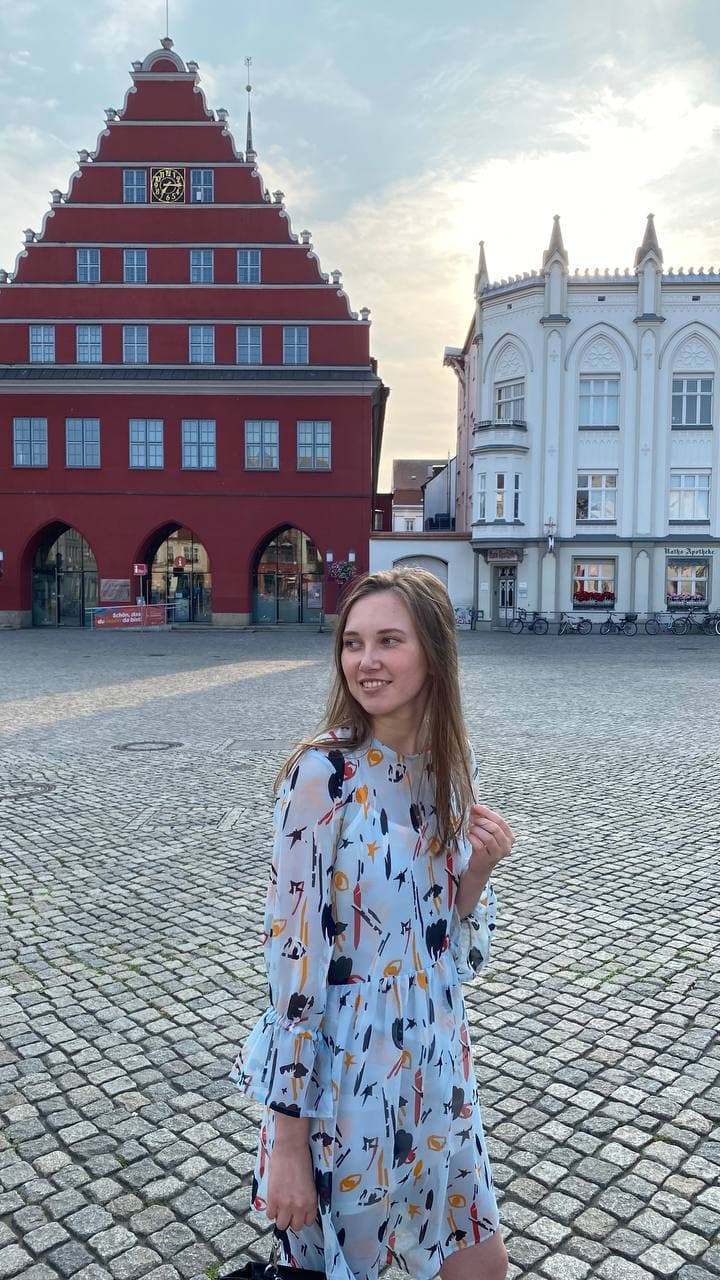 Studies in home country
Visual Journalism and Design (B.A.), Saint Petersburg State University, Saint Petersburg, Russia
Activity in Greifswald
Study programme and language course
Period
October/2020 - August/2021
Why did I come to Greifswald?
"I had never been abroad before I came to Greifswald except for east Slavic countries. I dreamed to be an exchange student, but at the same time, I understood that it would be challenging for me. In my blog, I share how I deal with the obstacles of being a foreigner that have been more complicated in Covid time."
What was I doing during the pandemic in Greifswald?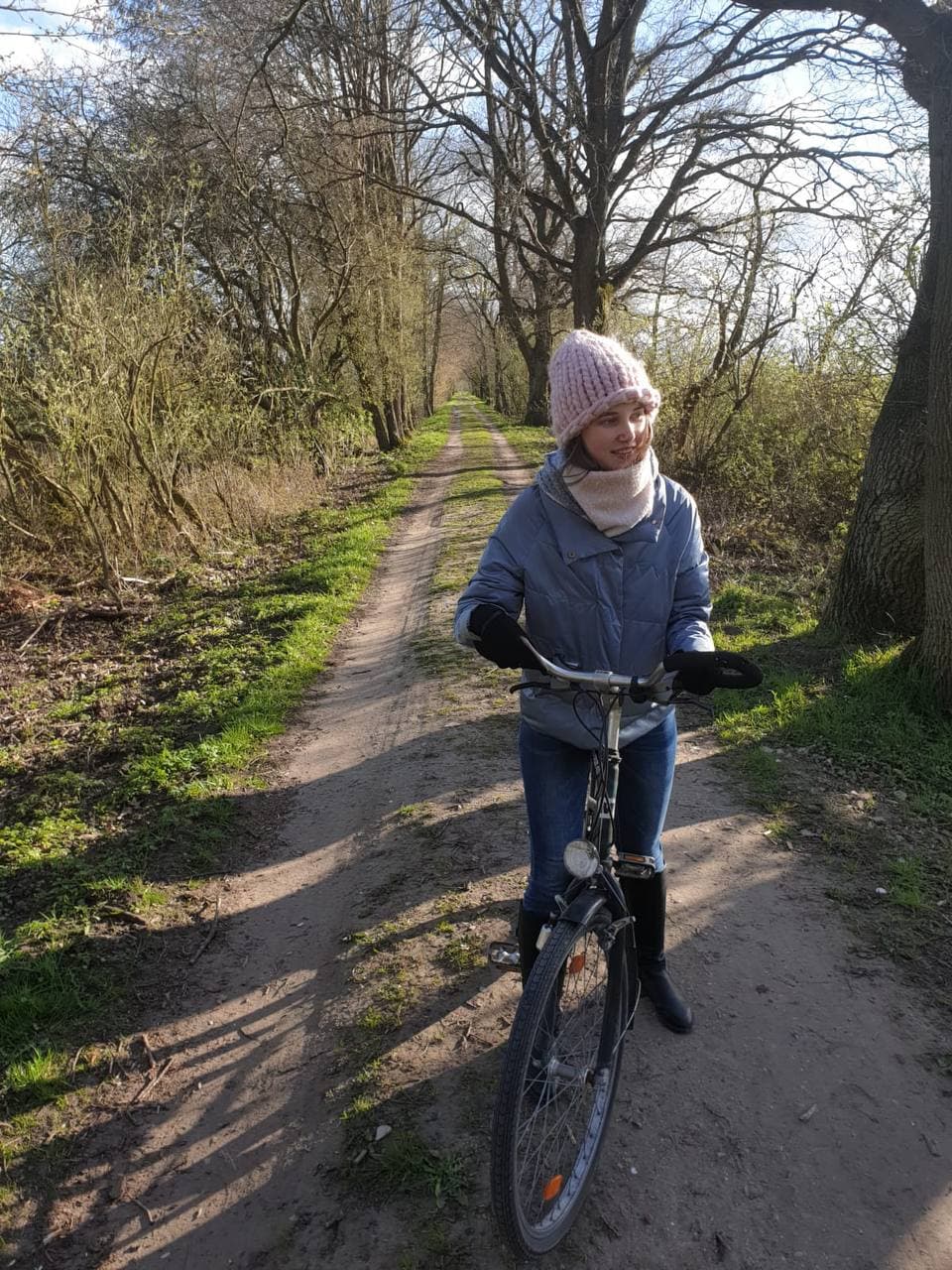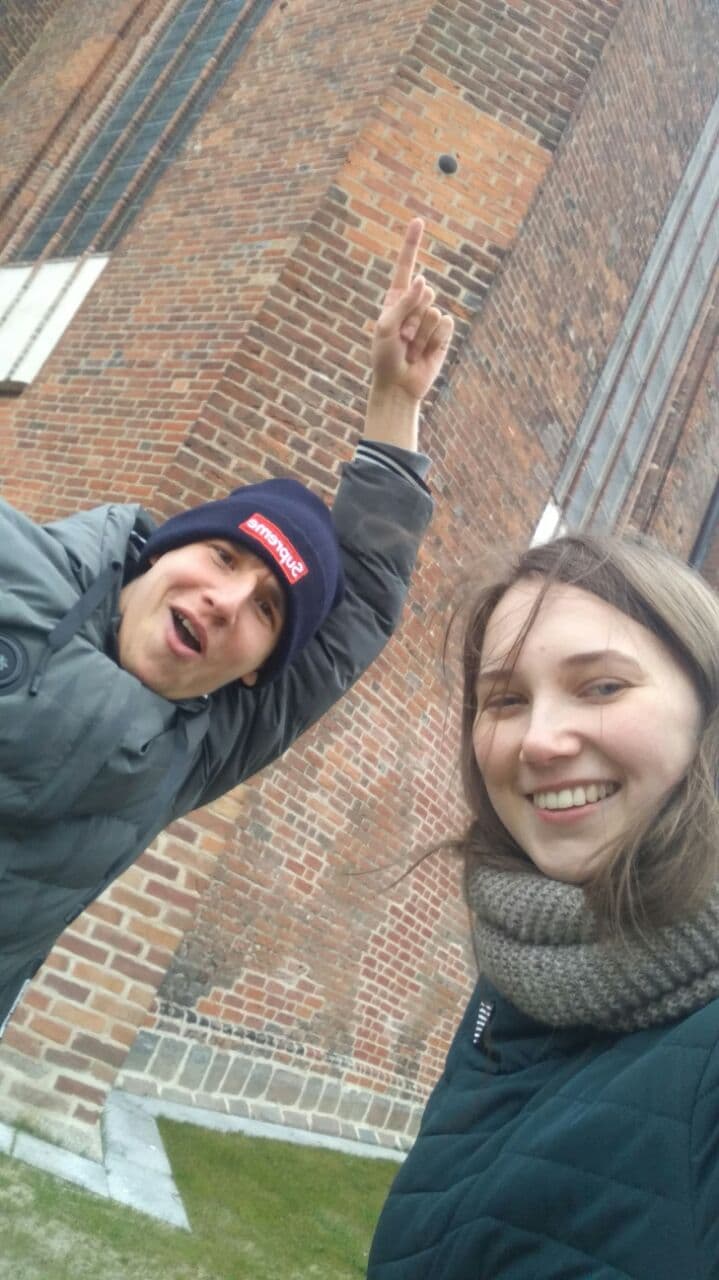 What was I doing during the pandemic in Greifswald?
Everything was closed, gyms, cafes, restaurants, museums, University. Everything. Getting together with people was prohibited. What could I do?
Travelling around nearest villages
Since the German government did not recommend travelling to another city, I decided to see local landscapes. It had some advantages. It was cheap and environmentally friendly. My friend and I rode a bike around some beaches and fields, forests, and villages. German villages deserved special attention. They looked like a picture and were different from Russian ones. Owners took care of the appearance of their houses and gardens a lot, so homes looked neat. A German village during Christmas was like a fairy tale. People decorated their windows and ladders. Besides, I walked in a human-made forest. It was weird for me that every tree had its place. However, it looked fantastic. In Russia, we have a lot of wild nature. In Germany, people try to humanize every place.
Online courses
I had planned to go to the gym during my exchange. Unfortunately, I only had one practice before the gym was closed till the spring. Then, the course transformed into an online format. I also attended free classes of yoga. Nevertheless, it was online our teacher tried to make a unique atmosphere. I also brought some candles and tried to move in a calm mood. By the way, I started often using candles only in Germany. Besides yoga, I bought some online courses on the Internet. I took a dance class and an intensive sport class. I am glad that I had enough space to do the exercises in my room.
The win in the game City Rally
Between the winter and summer semesters, International Office offered us to play in the game City Rally. We could play either alone or with one friend due to the restrictions, and I decided it was an excellent chance to make a new friend. My partner was a student from Ukraine, and he also spoke Russian. The idea of the game was to familiarize new incomer students with Greifswald. Although I had spent a semester there, I knew some curious facts about Greifswald, for instance, that there were cannonballs in the walls of one of the churches. Apart from tasks aimed at exploring the city, we had creative tasks. On one of them, we had to craft a ship and lunch it on the river. It was funny. As a result, we got first place.
Taking photos
Sometimes, I had some problems with meeting new people. In the summer semester, I lived alone in the student dormitory. All lessons and social events were online. I had some close friends that I met before restrictions, but I needed to know more people. I found a solution; I began to offer people to take photos. I uploaded my portfolio to the international group. Photography was my hobby, and I missed taking pictures. I had a good time because I loved and met new people, with some of whom I met after shooting to hang out.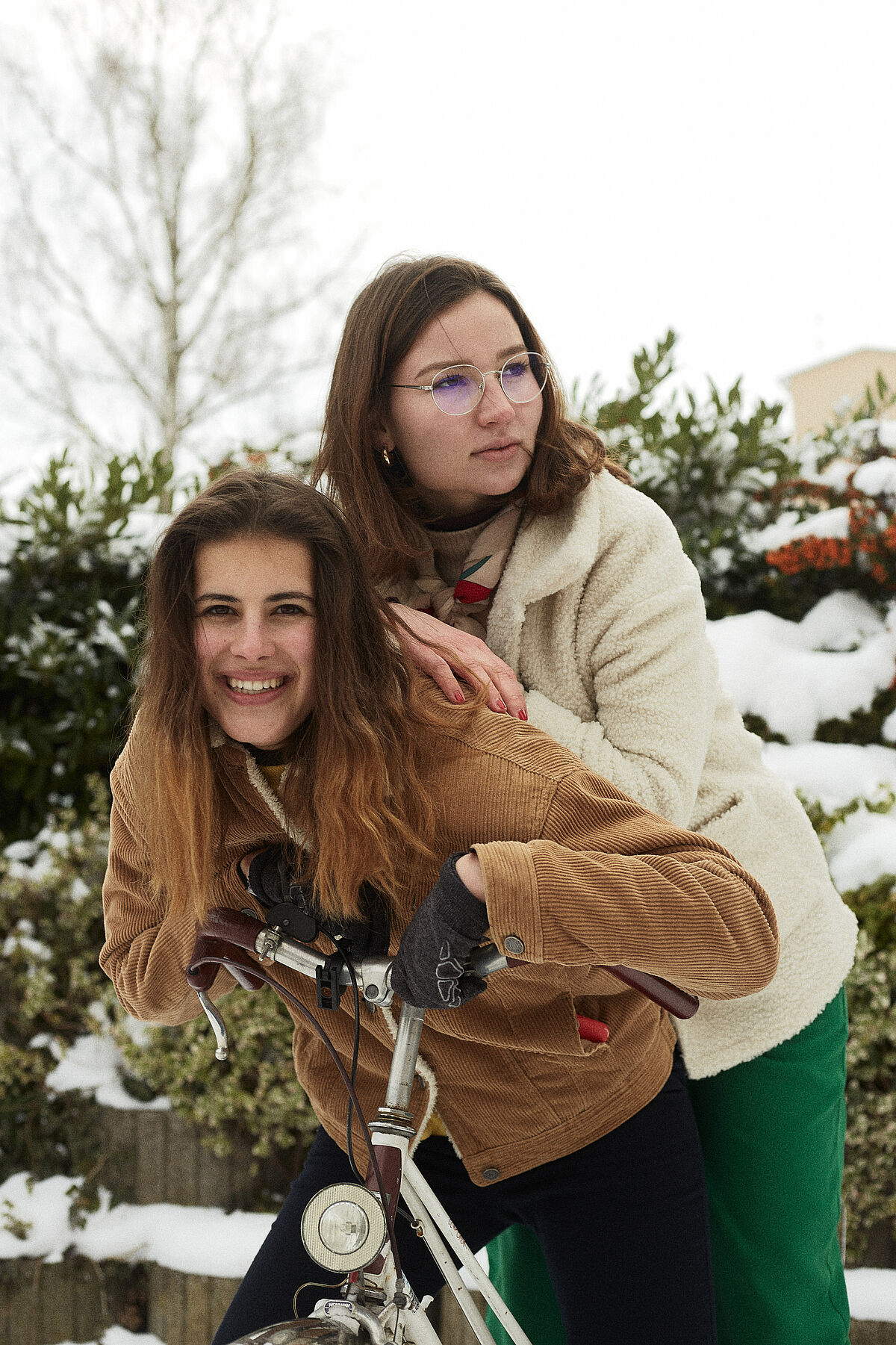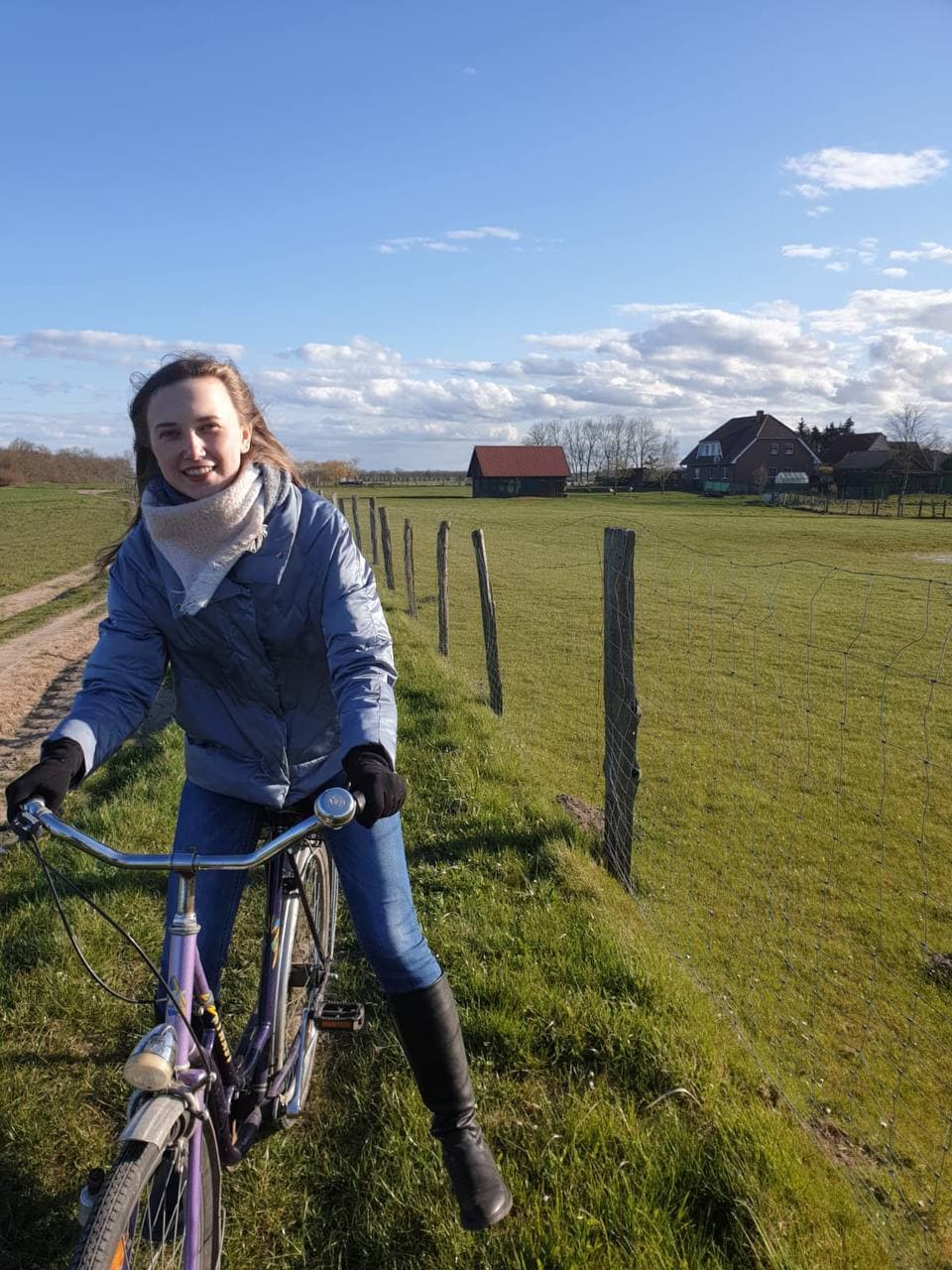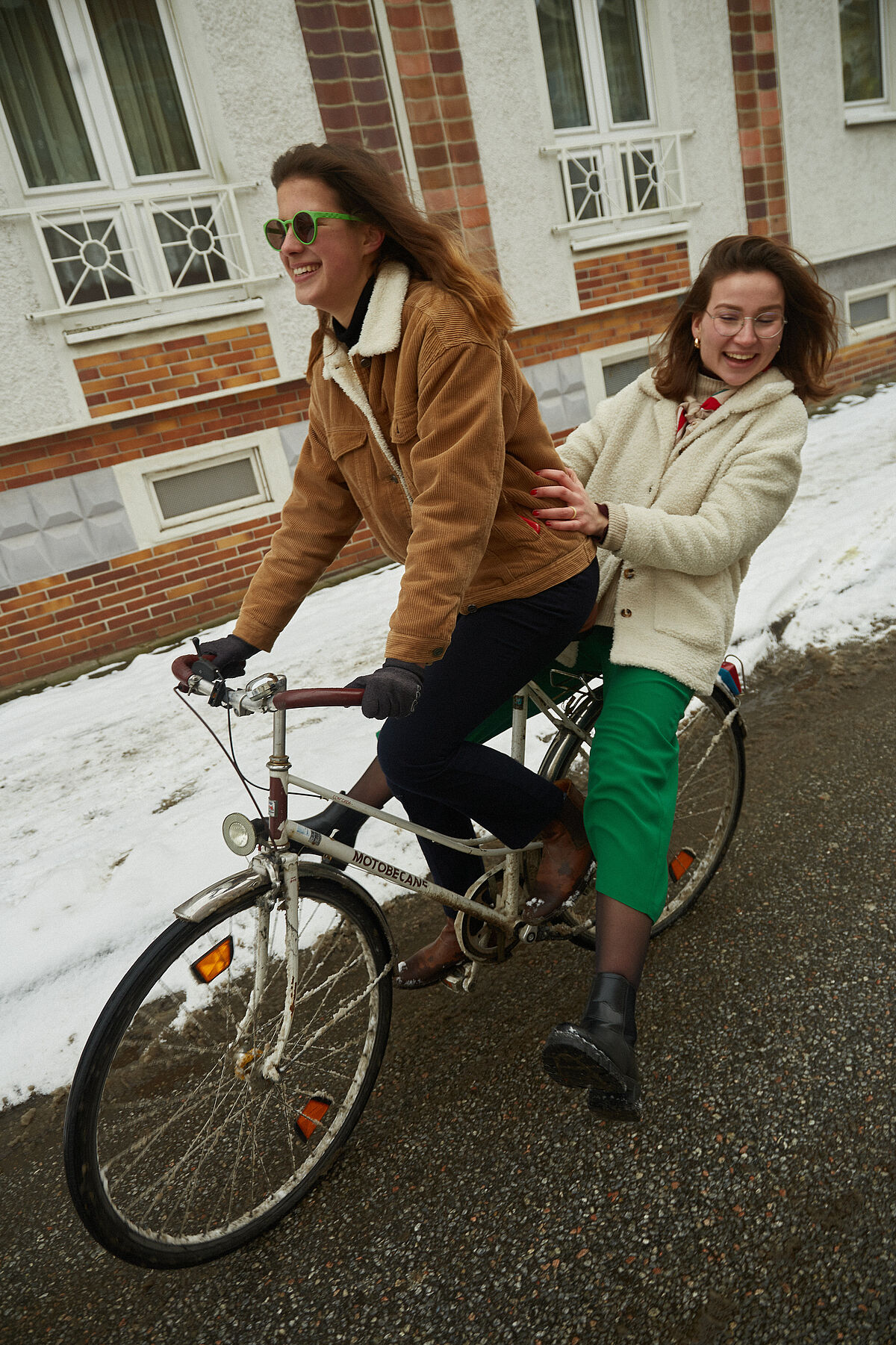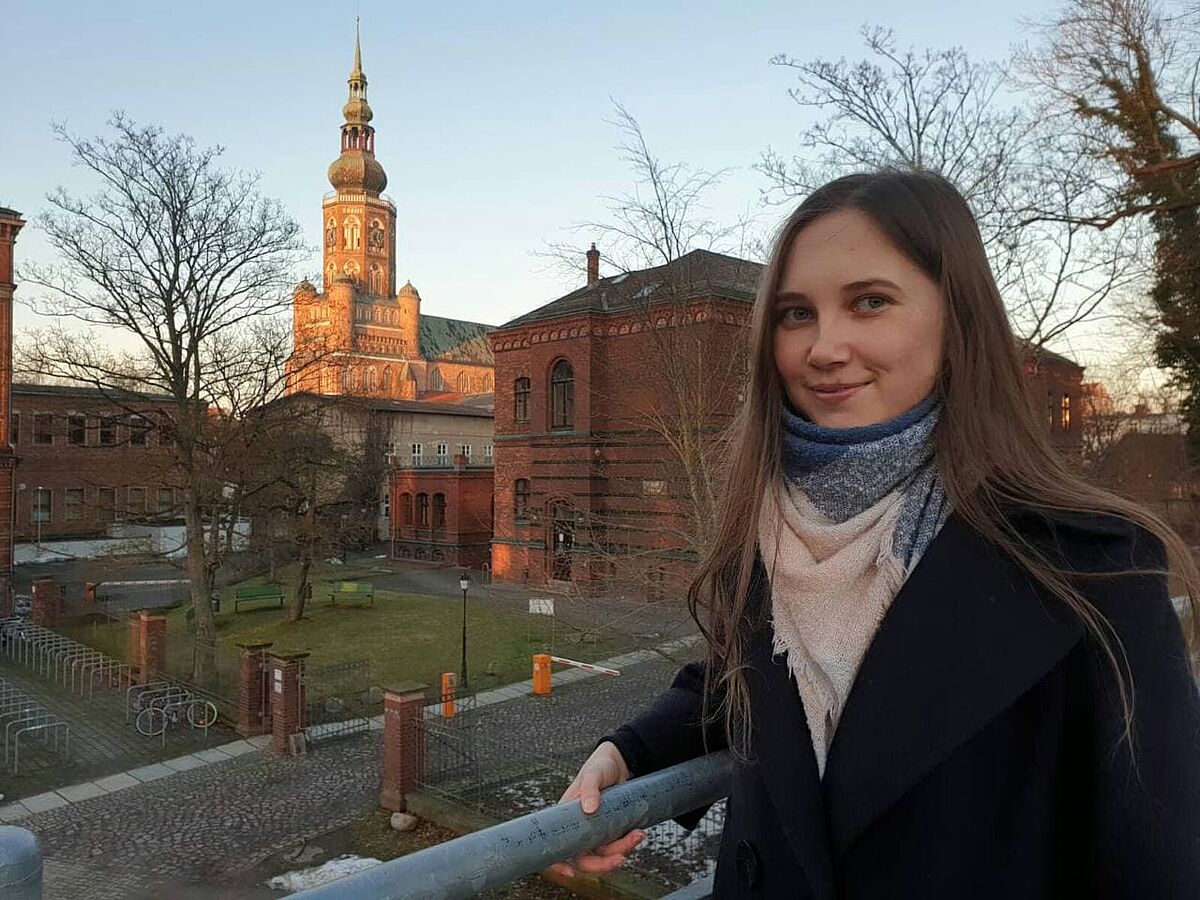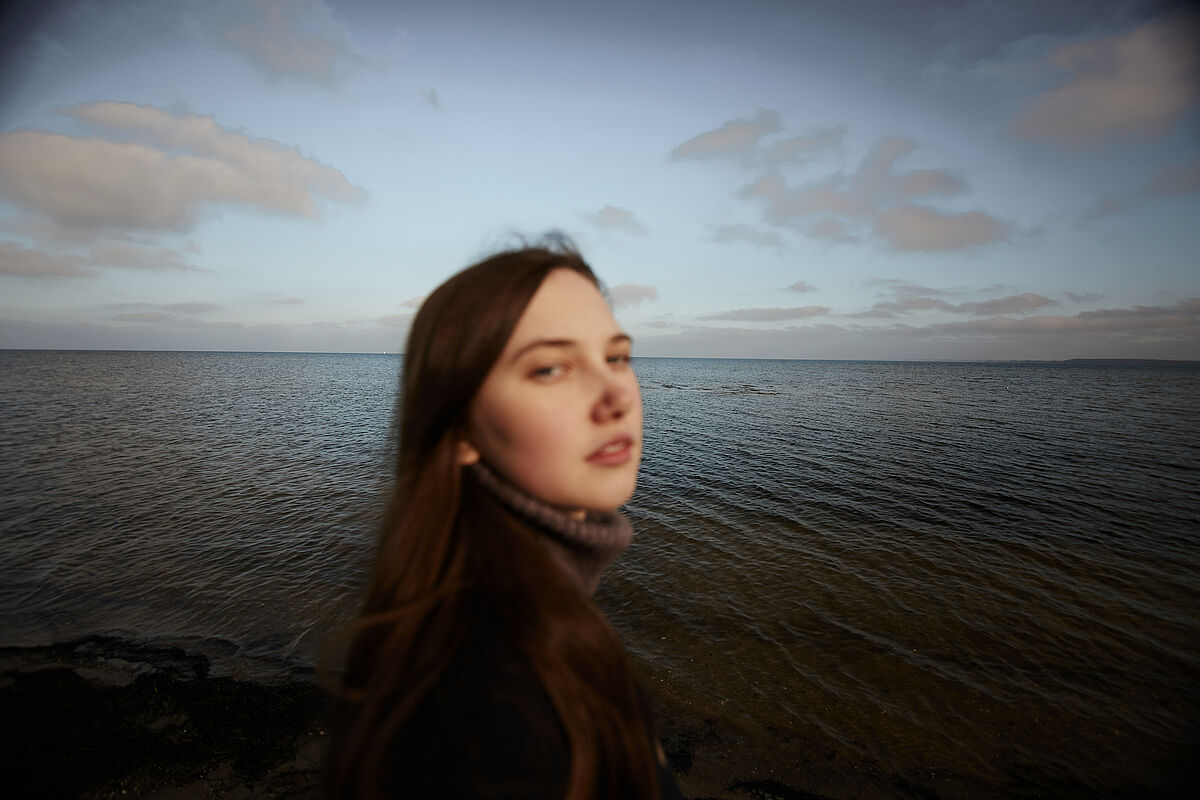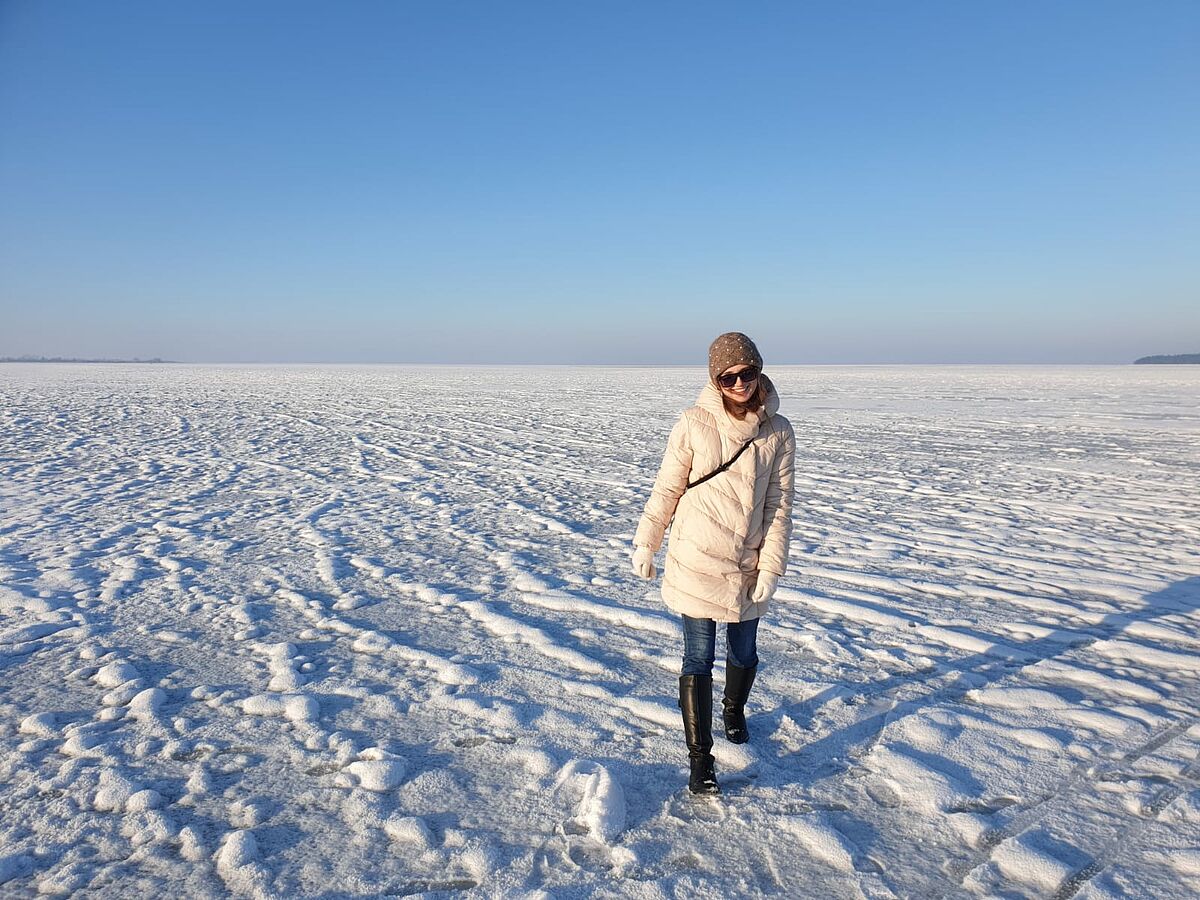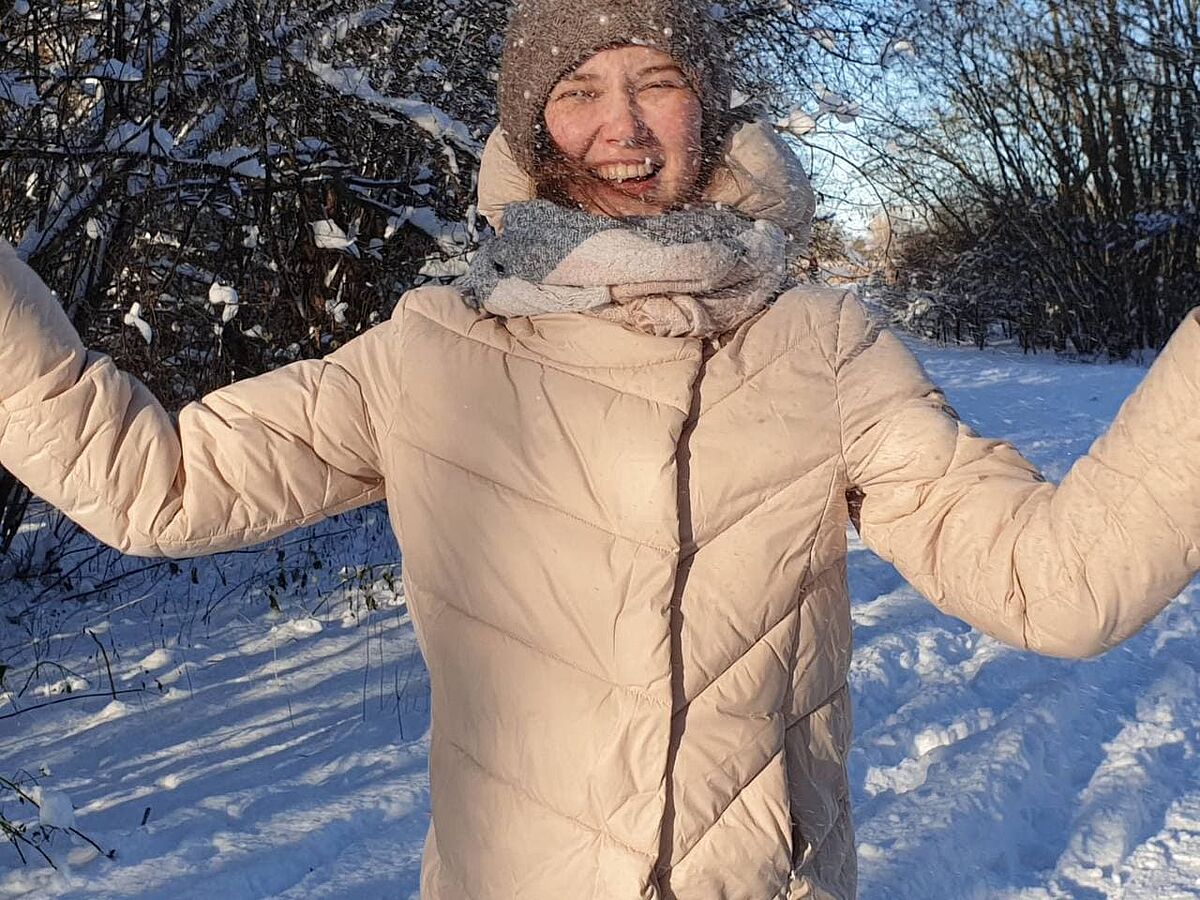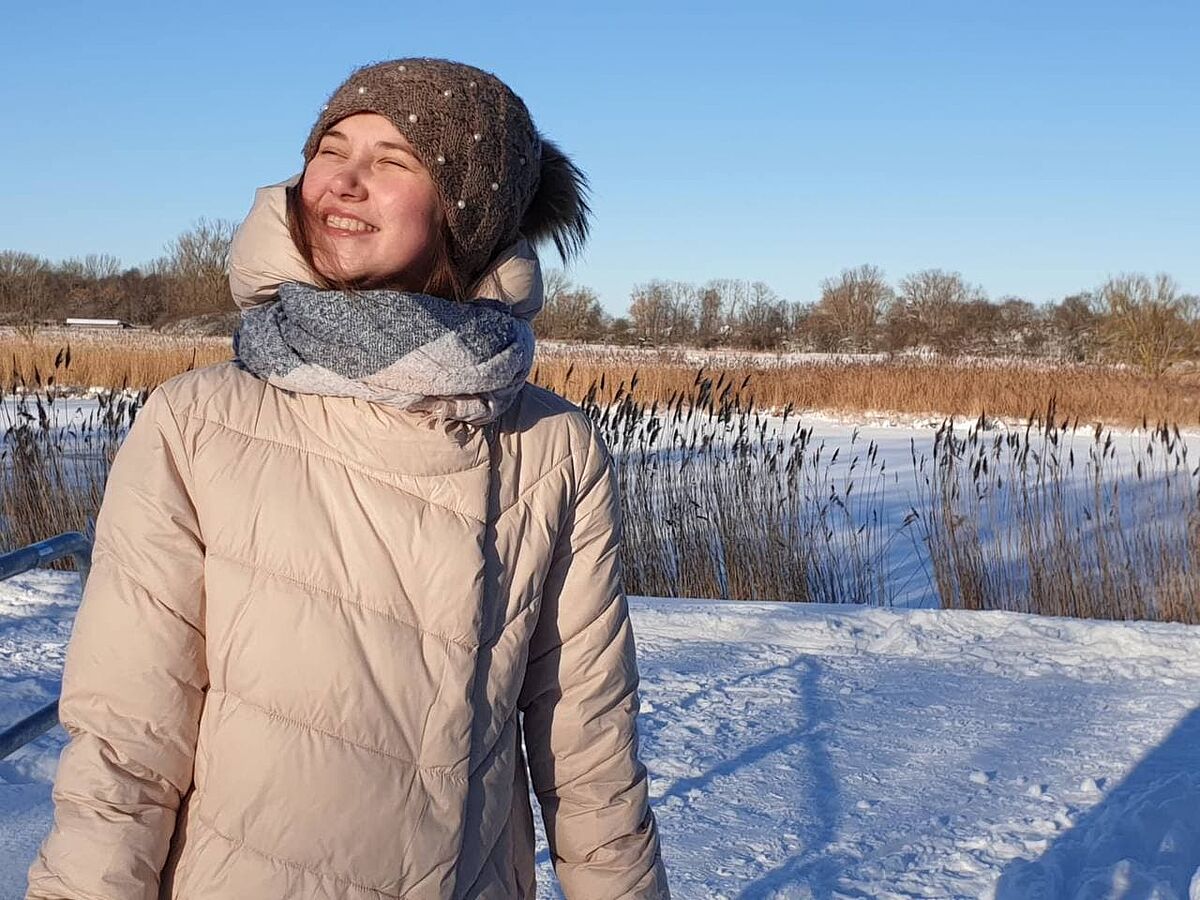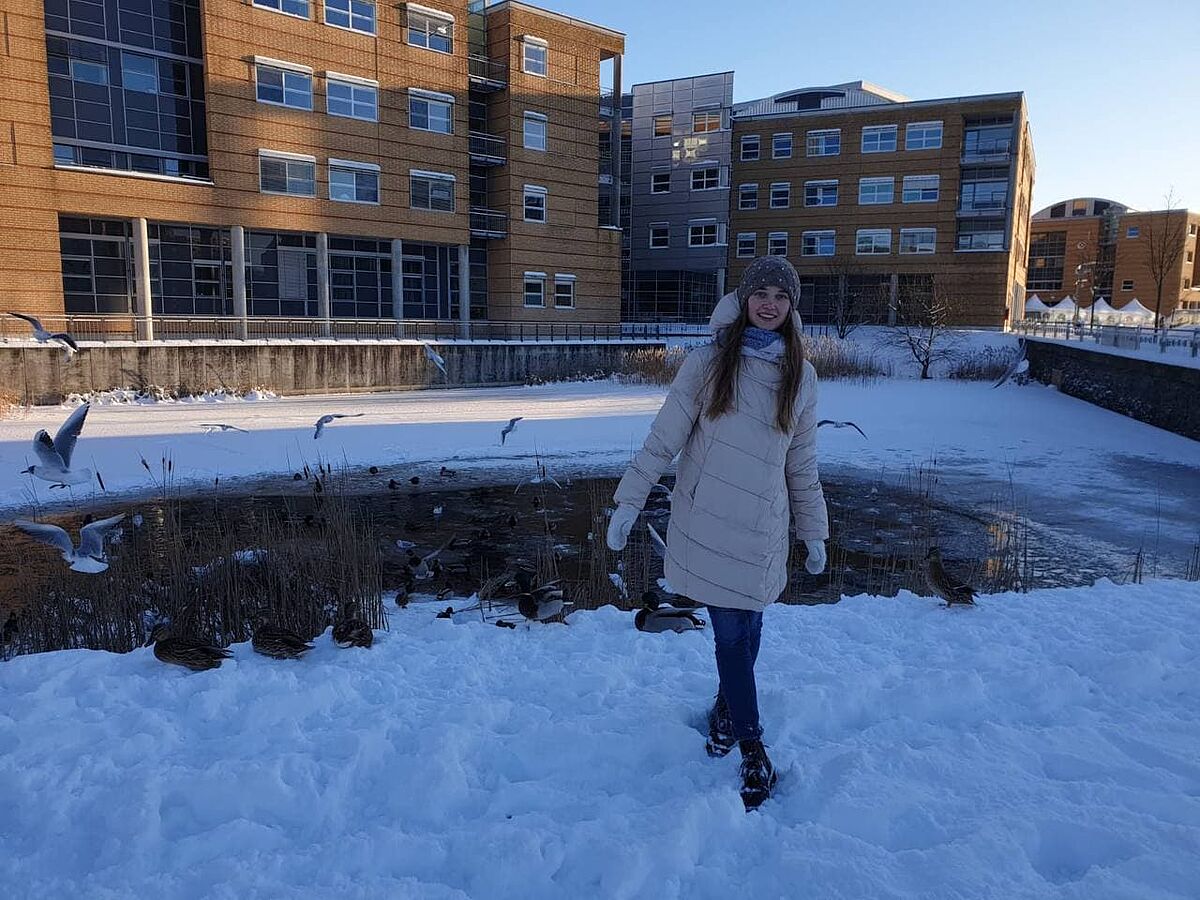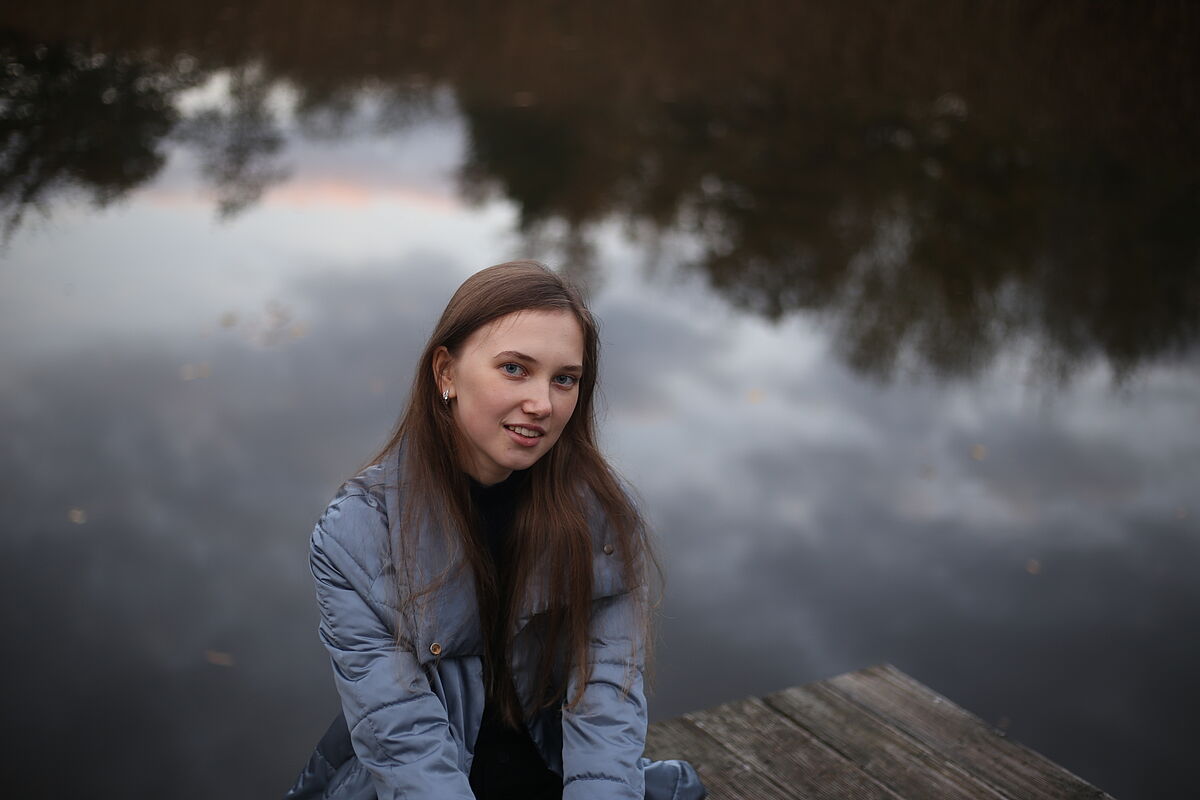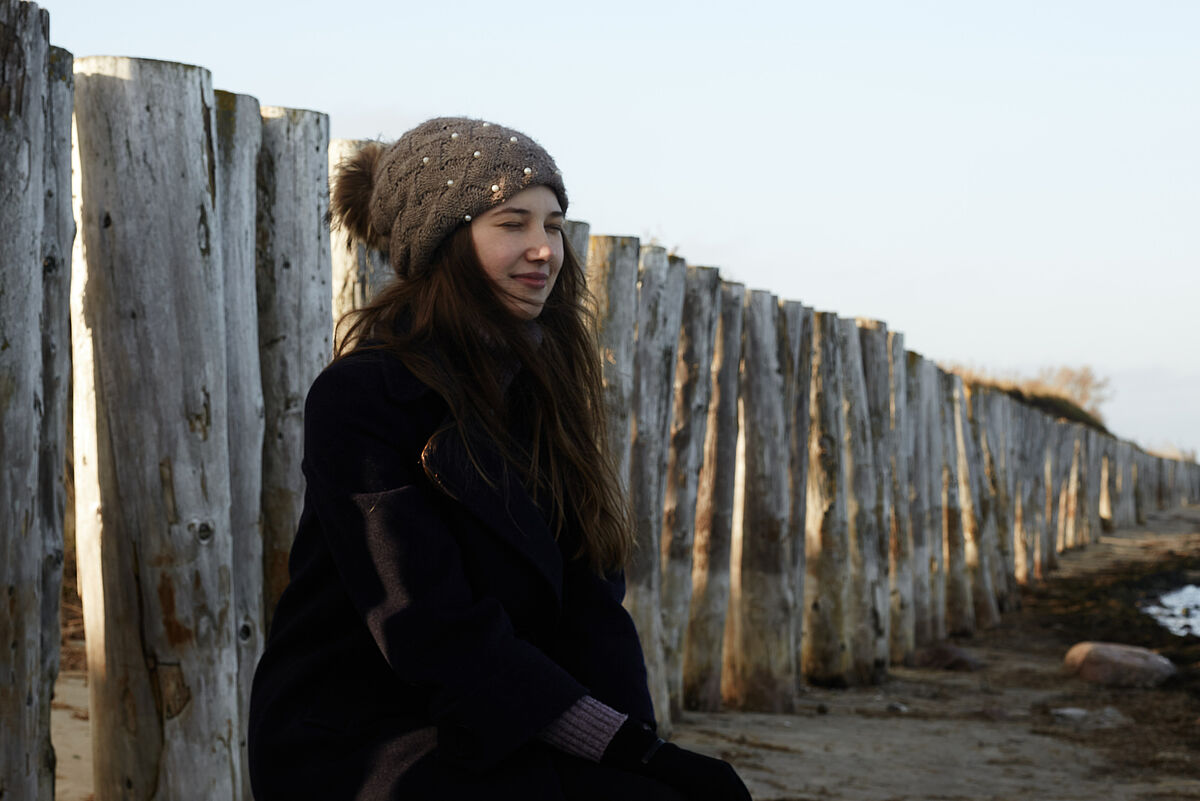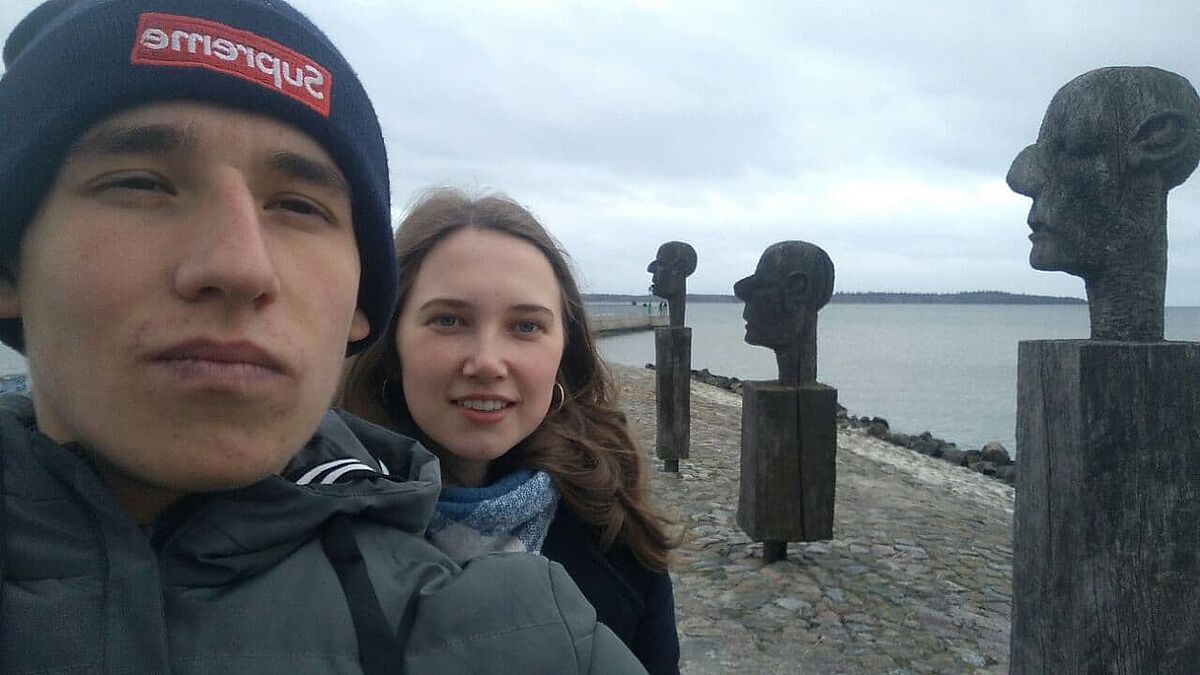 ---
Why did I decide to stay in Greifswald in the second semester?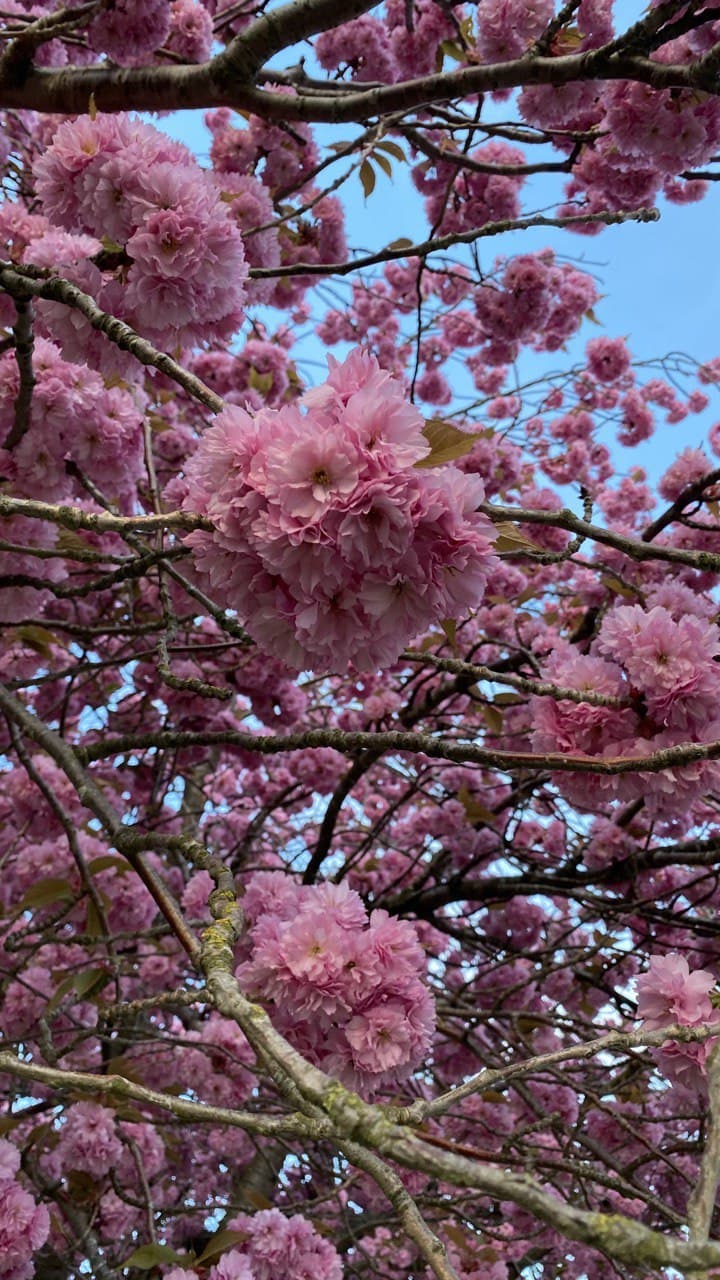 1. "Greifswald is so beautiful in summer"
When I shared my thoughts to stay here one semester more with my friends, they used to tell me, "It is a great idea because Greifswald is very beautiful in summer". Even my teacher said that. It turned out to be true. There are a lot of flowering trees that I have not seen in Russia. Warm weather came very quickly. I began to walk twice as much. Furthermore, I am looking forward to swimming in the Baltic Sea. I live close to the sea and I imagine how I will enjoy it.
2. Lack of travel
My first semester came on the flowering of the pandemic and restrictions. I have visited only Rostock and some close villages. I hoped that the rules would be softer and I could make some trips inside and maybe outside Germany.
3. Improving languages
To be honest, the first months in Germany were stressful for me. The main reason was the language. Towards the end of the semester, I started to feel more confident in my study and in my daily routine. It could be too sad to finish my exchange at this moment.
4. International community
I still feel so happy when I came home after walking or dinner with people from different countries. Wow! I talked with French, American, British, Croatian, Indian, Georgian, Pakistan, Italy, and of course German people. My mind gets to expand and reach.
5. Financial support
I sincerely thank the University of Greifswald that I can receive a scholarship that covers all my expenses. In Russia, I have to work and study at the same time. In Greifswald, I can afford to focus only on study and self-development.