Stay connected in Greifswald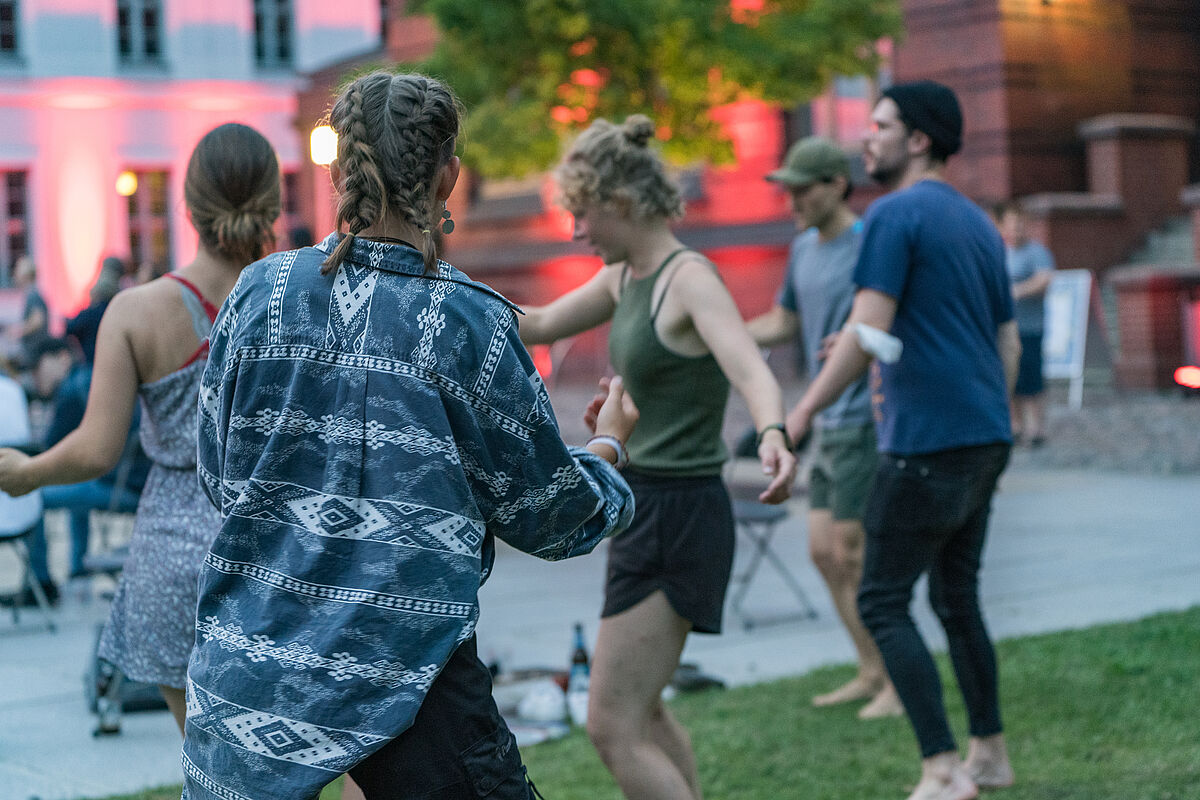 Regardless if you are an international student that just arrived or have been living in Greifswald for a while, we warmly invite you to make use of the contact options listed below!
In addition, feel free to check out the local Erasmus initiative LEI and regularly check out Greifswald international on Facebook and @greifswaldinternational on Instagram. Here, you will find all update, news and events concerning the international life in Greifswald.
STAMMTISCH | feat. LEI Greifswald
Every Tuesday | 8.00 p.m.
Additionally to their regular Stammtisch, the Local Erasmus Initiative meets every Tuesday for various activities such as karaoke, bowling or laser tag. More information can be found on LEI's social media.
WHAT´S UP - TO GO | feat. International Office
Every Thursday | 2.00 - 4.00 p.m.
Walk and talk with a member of the International Office. Let's talk about your studies and whatever else is on your mind. Meeting point is at the International Office (Domstraße 8 - little blue house across the church)
Registration: incominguni-greifswaldde
TALK & WALK l feat. Greifswald Hilft e.V.
Every Friday l 1.00 -3.00 p.m.
Being outside, talking with you about what is moving / bothering you. Two students from Greifswald Hilft e.V. (an organisation supporting local refugees) make time for you. The meetings are available to everyone. Meeting point: Ernst-Lohmeyer-Platz - look out for the yellow sign.
No registration needed!
Questions to: infohgwhilftde