Numerous lakes and rivers, pine forests and Baltic Sea beaches - there is a lot to see in the region of Vorpommern! It's hardly a surprise then, that many visitors come to the area's nature parks every year.
The Holiday Islands of Rügen and Usedom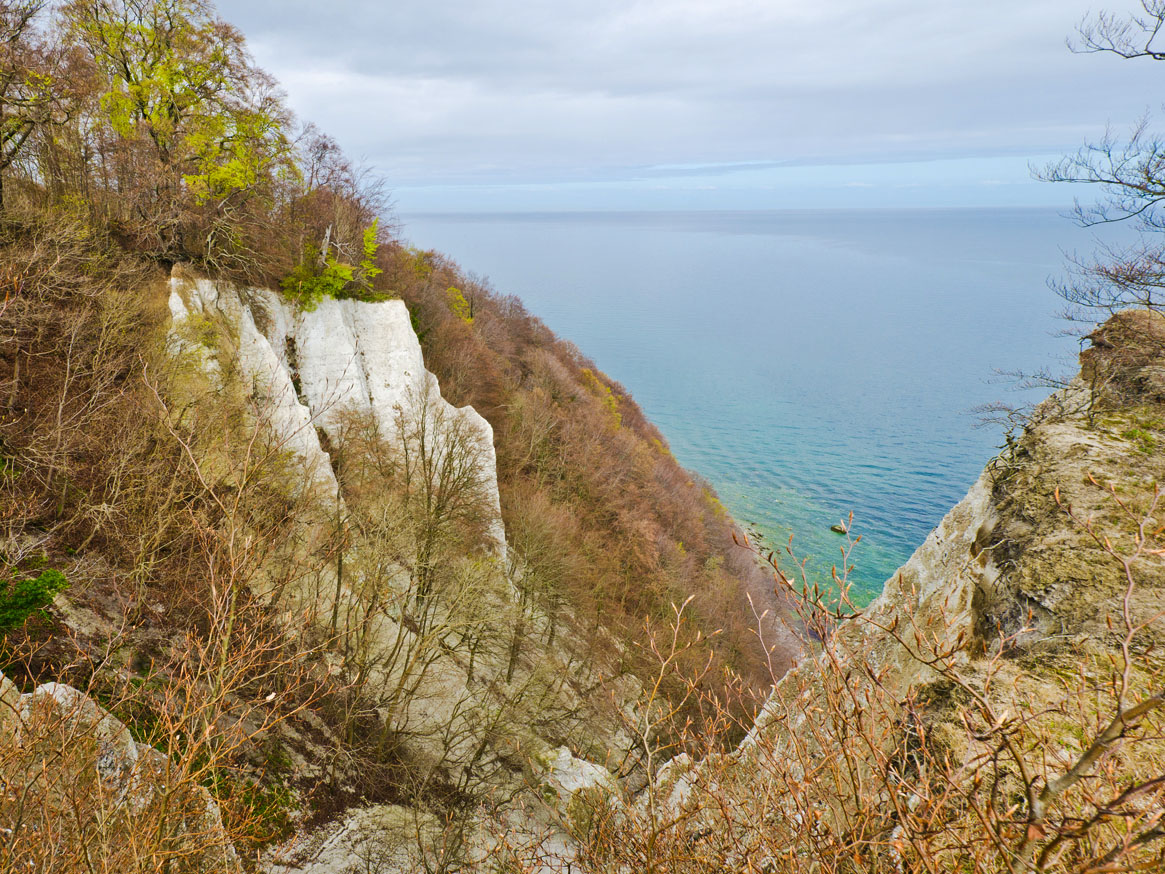 Island of Rügen
The island of Rügen is well known for its diverse countryside: sandy beaches, chalk cliffs and hills can all be found on the island. The Natural Heritage Centre Rügen is located between the Jasmund Bodden and the Prora Wiek. A treetop path takes visitors on a tour through the forest and gives you the opportunity to experience nature up close. A viewing platform offers a panoramic view of the island. The chalk cliffs, typical for the island of Rügen and including the famous Königsstuhl can be seen in the National Park Centre Königsstuhl.
Island of Usedom
Long sandy beaches, expansive dune landscapes and imposing cliffs are some of the hallmarks of the island of Usedom. It is often called the sunny island, as it is one of the islands with the most sun in Germany. It is located in the northeastern part of Germany on the border to Poland. Apart from the Baltic Sea beach, the inland areas with the Achterwasser and small fishing villages are a beloved holiday region.
Müritz Region and the Mecklenburg Lake District
The numerous lakes, forests, moors and rivers are typical for the region around the Müritz and the Mecklenburg Lake District. The longest river, the Peene (also called the "Amazon of the North"), is one of the last untouched rivers in Germany. The landscape is also well known for its large numbers of otters and beavers. With over 20,000 ha, it is one of the largest contiguous lowland fens in Central and Western Europe. The largest lake in the region is the Müritz with an area of 117 km².
Fischland-Darss-Zingst Peninsula
The majority of the Firschland-Darss-Zingst Peninsula is part of the National Park Vorpommern Boddenlandschaft. It is the largest national park in Mecklenburg-Vorpommern and the third largest in Germany and is located between the Fischland-Darss-Zingst peninsular, the island of Hiddensee and the west coast of the island of Rügen.