Service
Folgende Dienstleistungen bieten wir Ihnen an:
- Bearbeitung schriftlicher Anfragen und Auskunftserteilung,
- Beratung zu unseren Beständen und deren Benutzung,
- Reproduktion von Archivalien,
- Bestätigung von Dokumenten aus unseren Akten.
Die Kosten für unsere Dienstleistungen entnehmen Sie bitte unserer Gebührenordnung.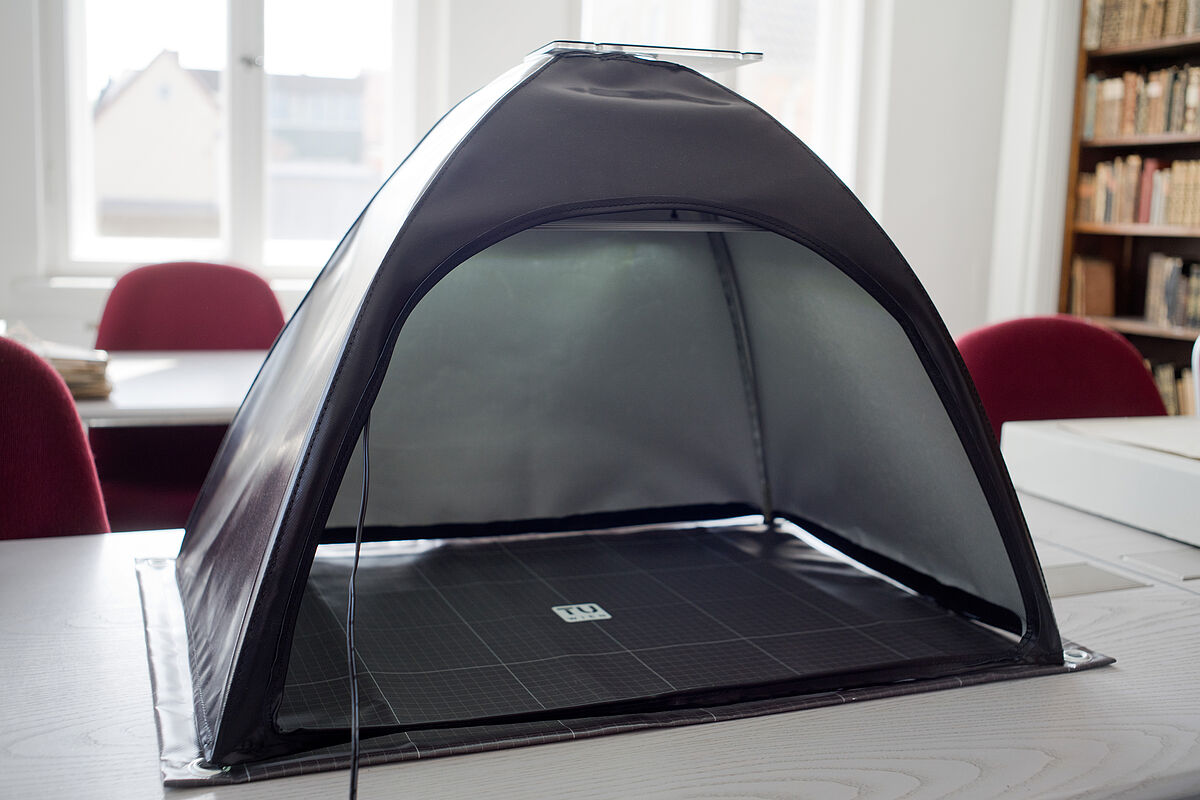 Sie möchten selbst fotografieren?
Auch das ist möglich. Voraussetzung für die Anfertigung eigener Aufnahmen ist allerdings die Nutzung der DocScan App von Transkribus und ein sorgsamer Umgang mit den Archivalien im dafür von uns eigens bereitgestellten ScanTent. Informieren Sie sich hier, wie Sie die App benutzen können. Den Ablauf und was Sie dabei beachten müssen zeigt der Film.
Please note: Once you watch the video, data will be transmitted to Youtube/Google. For more information, see Google Privacy.