420 ...
Information about the New Access Number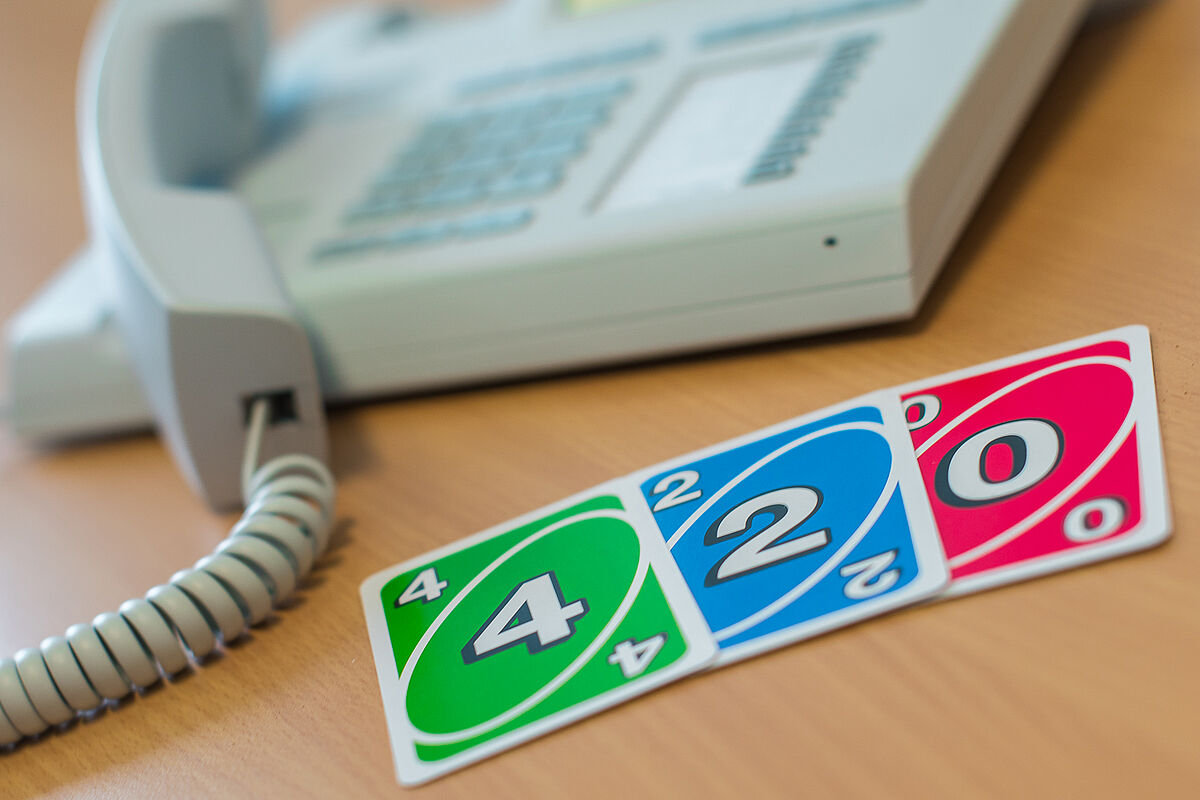 From the 1st April 2017 onwards, the new access number for the telephone network of the University of Greifswald will be 420. The Alfried Krupp Wissenschaftskolleg will also receive the new access number 420. All of the personal four or five digit extension numbers will remain identical. The current access number 86 will then only be valid for University Medicine Greifswald and Student Services.
Please bare this in mind if you are planning any publications. Phone calls via the access number 86 will only be forwarded for a limited length of time.
When publishing your telephone number in the future, the hyphen after the access number should be replaced by a blank space in front of the extension number.
+49 3834 420 nnnn
This format will make it easier for mobile phone users to use the telephone numbers on our internet pages. By doing so, they will be able to dial the telephone number with just one click.
Changing the access number to the University's telephone network requires your help!
Inform your cooperation and communication partners in good time about the pending change to the access number.
Use your email signature to point out the change of number.
Change the telephone numbers on your webpages in good time, not only on the University website, but also on project websites or external websites that you are responsible for.
Please check whether you really still need a regular fax machine. The University Computer Centre will be happy to inform you about possible alternatives [de].
How Can I Access the University Medicine Network from the University Network?
If your new telephone has already been installed, you can only access the telephone numbers in the other network if you dial a zero and the corresponding access number.
If you are calling from the University into the University Medicine's telephone network, dial 086 XXXX.
If you are calling from University Medicine into the University network, dial 0420 XXXX.
What Is Going to Happen on these Pages in the Coming Weeks?
Information about changing contact details for print publications
Information about exchange of business cards
If you have any suggestions, which could help us master this change, please send us an email to pressestelleuni-greifswaldde with subject 420.
Further information about the exchange of the telephone system [de] can be found in German after logging in [de] to the pages of the University Computer Centre.
---