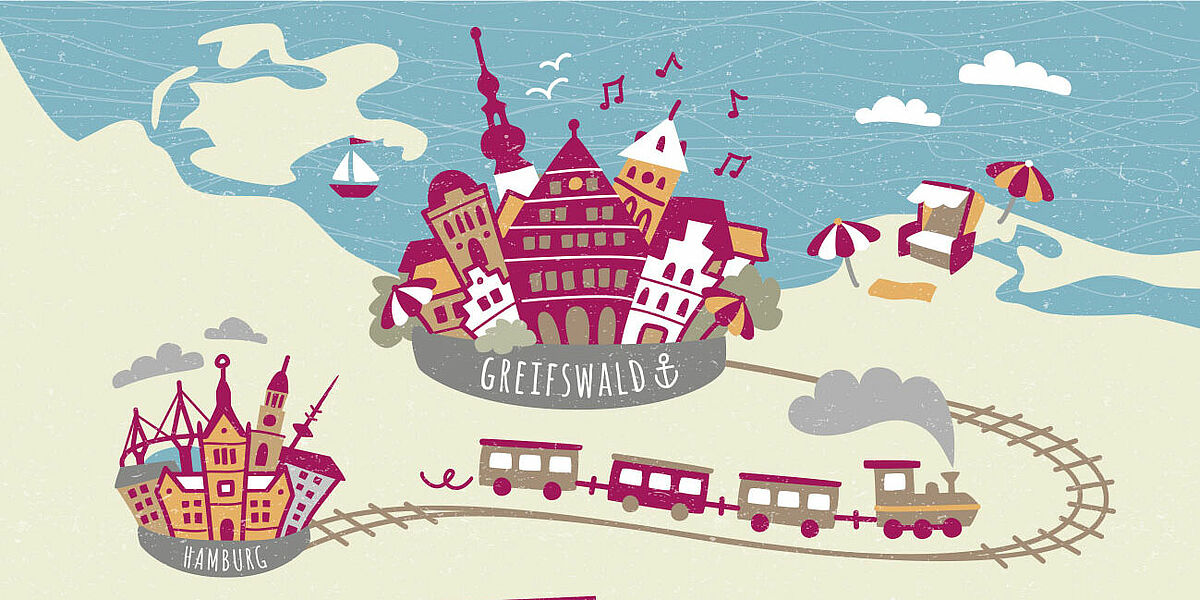 Many Roads Lead to Greifswald...
---
Arriving via Plane
We recommend our international guests fly to the airports in Hamburg or Berlin. From there you can travel to Greifswald via train or long distance coaches. It takes about 2,5 hours to travel from both cities to Greifswald.
Arriving via Train
We recommend our guests travel to Greifswald by train via Berlin. Berlin provides numerous high-speed connections to German cities and all the European regions. For the onward journey from Berlin to Greifswald you can take an intercity train (IC) or a regional train (Regionalzug) provided by the Deutsche Bahn. The journey takes about 2 to 2.5 hours.
Arriving via Bus
The university town Greifswald is connected to Berlin and other regions via long distance coach services [de]. In Greifswald, you can use the busses provided by the local transport company [de], Stadtwerke Greifswald. However, the bicycle is the most popular means of transport in town.
Arriving via Car
The university and Hanseatic town Greifswald can be accessed easily by car via the Baltic Sea motorway A20 and various main roads. Take the motorway exits 25/Greifswald or 27/Gützkow to get to the town quickly. In Greifswald there are numerous parking spaces [de] near the Old Town. Please observe the signposts for the central parking guidance system.
Further Information on How to Travel to Greifswald