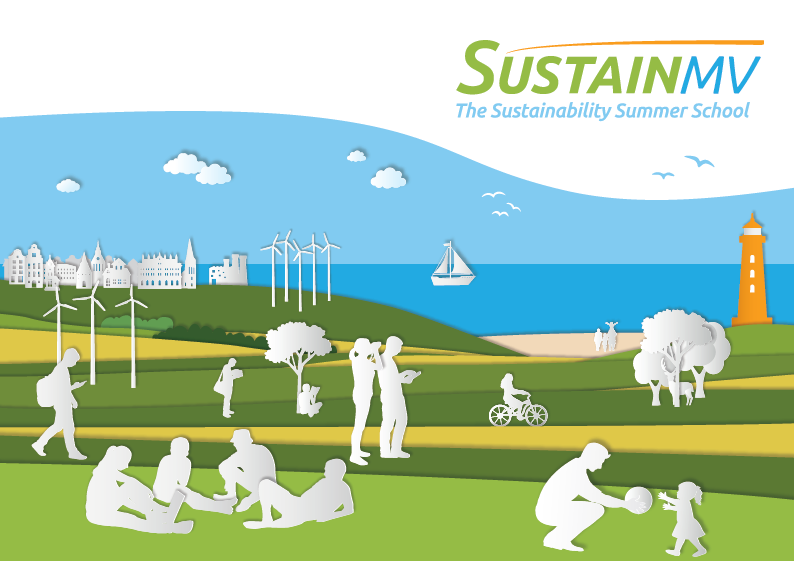 Joint Summer School SustainMV – We Make Sustainability a Priority
SustainMV is jointly presented by all universities in Mecklenburg-Western Pomerania:
Universität Greifswald, Universität Rostock, Hochschule für Musik und Theater Rostock, Hochschule Wismar, Hochschule Stralsund and Hochschule Neubrandenburg.
Together, all six universities in MV present north-east Germany as the fantastic location for sustainability education, research and business that it is. The overarching theme for this unique event is sustainability in all subject fields, showcasing opportunities for transformation through science and education for a sustainable future. Academics from all MV universities, who are all experts in their respective fields of sustainability, present their work and research.
Session topics include: Sustainability in the fields of Tourism, Renewable Energies, Digital & Technological Innovations, Recycling & Waste Management and Ecosystems.
This unparalleled cooperation between all universities of one region is a huge step towards a joint perspective on international work and finding new and maybe even surprising potentials. Furthermore, it creates a common higher education area in north-east Germany, which is no doubt a benefit for academics and students alike. We look forward to welcoming attendees from all over the world, and hope to give them a glimpse into sustainability in MV – in all areas of society, in research and education, in business and in life.
Venue: On-site Summer School
Target group: International students in any sustainability related subject area
Language: English
https://sustainmv.de
Contact: Lieselotte Luzie Oßwald (infosustainmvde)
Summer School
Sustain MV
Lieselotte Luzie Oßwald
Rostock International House
Universität Rostock
Tel.: +49381 4981701
infosustainmvde