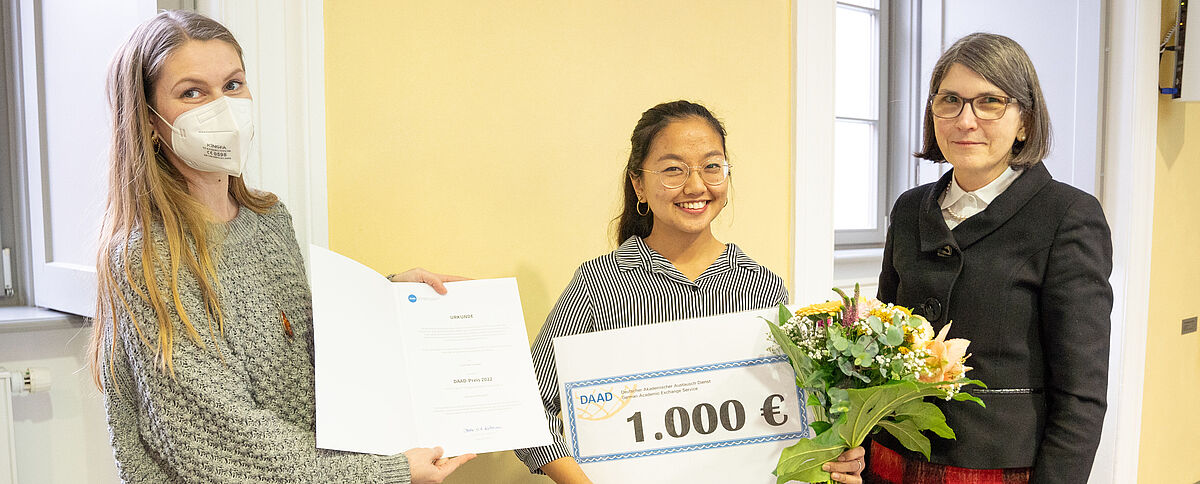 DAAD Prize
The University of Greifswald awards the DAAD Prize to exceptional foreign students or doctoral students, who have distinguished themselves through excellent academic achievements and notable social work or intercultural activities.
The DAAD Prize has been awarded for over ten years now and comes with prize money of €1,000 per university. The aim is to give faces to the many international students at German universities and link them with their stories. This illustrates that each international student takes a piece of Germany back to their homeland when they return and also leaves something of themselves in Germany – thus enriching both sides.
Requirements
You are a foreign student and enrolled at the University of Greifswald and have obtained good or very good marks
Your primary residence is in Germany
You are at an advanced stage of your bachelor's degree course (at least 2nd or 3rd year of study) or master's degree course (at least 2nd semester).
You take part in community work
Furthermore, former students, who have recently graduated (i.e. graduation is usually no more than 3 months ago), and doctoral students can also apply
Current DAAD Prize Winner: Adventina Padmyastut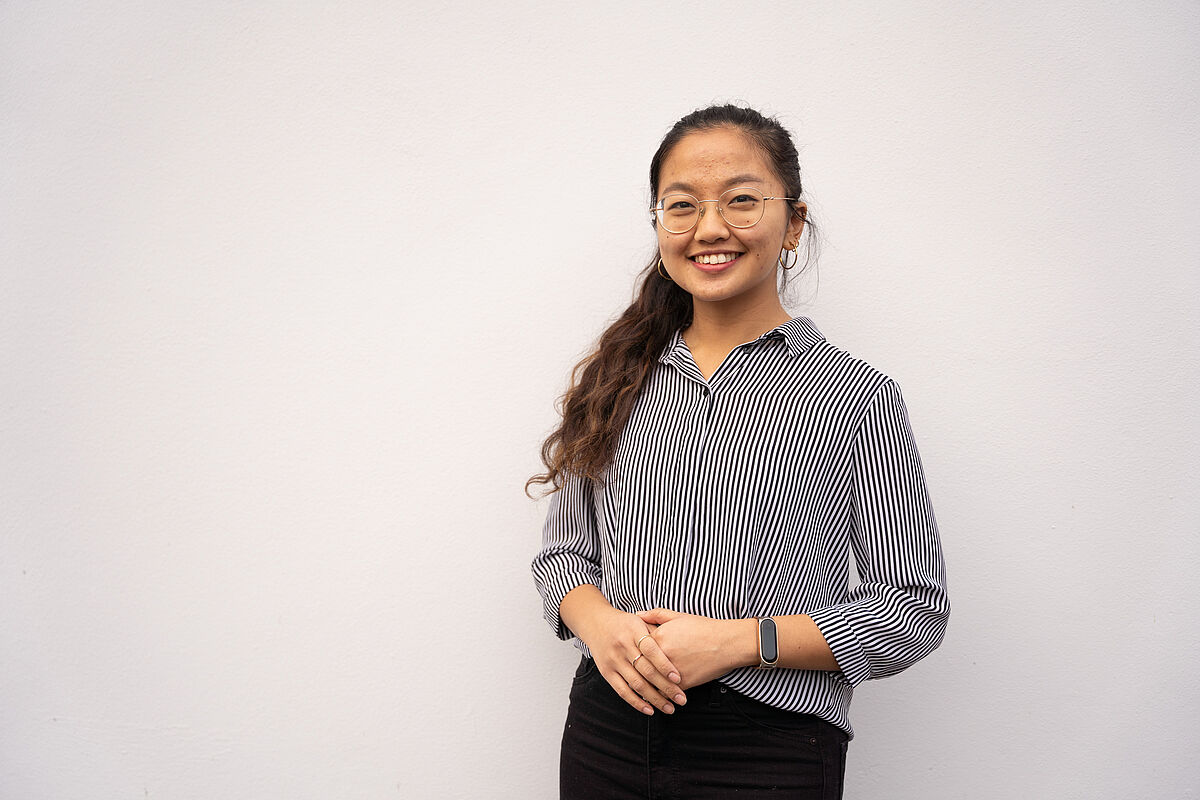 Adventina Padmyastuti has been interested in natural sciences since her childhood. From an early age onwards, she took pleasure in digesting encyclopaedias and enjoyed visiting natural history museums. She was particularly fascinated by the complexity of the human body.
This interest and her desire to study in Germany led her to the University of Greifswald. Whilst visiting the preparatory courses in Hanover to prepare her for studies in Germany, she worked as an assistant nurse to further consolidate her knowledge. The direct contact with patients strengthened Adventina's desire to study medicine.
She has been studying Human Medicine at the University of Greifswald since winter semester 2018 and working on an experimental doctoral thesis on the topic of prostate cancer (Investigation of Circulating MicroRNAs as Biomarkers for Prostate Carcinoma Using a Microphysiological System) in the research laboratory of the Clinic and Polyclinic for Urology at University Medicine Greifswald since October 2021, where she is supervised by Prof. Dr. Burchardt and Dr. Pinto.. She was honoured for her laboratory work and received a scholarship from the German Society for Hematology and Medical Oncology (DGHO). This has made it possible for her to interrupt the clinical phase of her studies and to devote herself fully to her research. She was able to present some of her work at the DGHO's annual conference in 2022. Alongside her studies and research, Adventina is also a student assistant at a prenatal diagnostics practice and she passes on her knowledge to her fellow students as a tutor for medical biochemistry.
'By studying medicine, I would like to contribute towards the realisation of a better future. I felt compelled to take on social responsibility and play a part in shaping society from early on,' explains Adventina Padmyastuti. Already at the age of 14, she became a UNICEF Youth Ambassador and chairperson of the children's forum in her home town Salatiga. In this position, she visited schools and raised awareness for children's rights, collected donations for orphanages and advocated the development of a child-friendly city. At the same time, she gave lessons to needy children and ran a public library in her neighbourhood.
Following her arrival in Germany, she continued her voluntary work, supporting refugees in Hanover and organising an intercultural café. In Greifswald, Adventina took part in a children's holiday club, supported international students on arrival to Greifswald as a Local Buddy and joined the university's UNICEF society, which she now chairs. Adventina would now like to complete her specialist training and then plans to help install and support aid projects for children in her home country.
Prize winners from previous years