With the signing of the charter "Familie in der Hochschule" (Family at the University), the University has positioned itself as a family-friendly university. In recent years, a number of family-friendly measures have been introduced which facilitate the compatibility of family with studying or work.
The Family Service is the central contact and coordination office for students and employees with family responsibilities. The Family Service is also responsible for:
Free emergency supervision of children from 3 months to 12 years
Holiday clubs in the Easter and autumn school holidays
Babysitters
Handing out of mobile toy boxes and rental of KidsBoxes
The University's Familienwohnung (Family Apartment) in the International Guest House "Felix Hausdorff" is a location for emergency supervision and children's programmes, accompanying events at the University, and run by the trained preschool teachers. Parent-child get-togethers also take place here.
Student parents can request a holiday semester at the Student's Registration Office and ask the Central Examinations Office for an extension of the normal length of study, a part-time study place or withdrawal from exams for family reasons.
Employees with family responsibilities can ask for advice and support from the HR Department concerning parental leave and parental allowance, the extension of employment contracts and leave to look after a close member of their family.
Student Services offer Mensa-Kindertellerkarten (free Mensa food for students' children up to 11 years of age), Mensa-Freitischkarten (subsidised Mensa food for students who can prove they are needy), family apartments in student halls of residence and, together with the Students' Union, a Parent-Child Café for student parents. Furthermore, the Student Services' Social Counselling Service offers advice for social, personal, financial and study-related problems.
The campus map offers an overview of the family-friendly infrastructure.
Should you have any questions concerning the services on offer and the implemented measures, please contact one of the following:
---
---
Anna Katharina Kassautzki
Head Family Service
Domstraße 11, Entrance 4, Room 2.21.2
17489 Greifswald
Tel.: +49 3834 420 1236
familienserviceuni-greifswaldde
Office Hours: Tuesday 08:00 am. –12:00 pm. or via appointment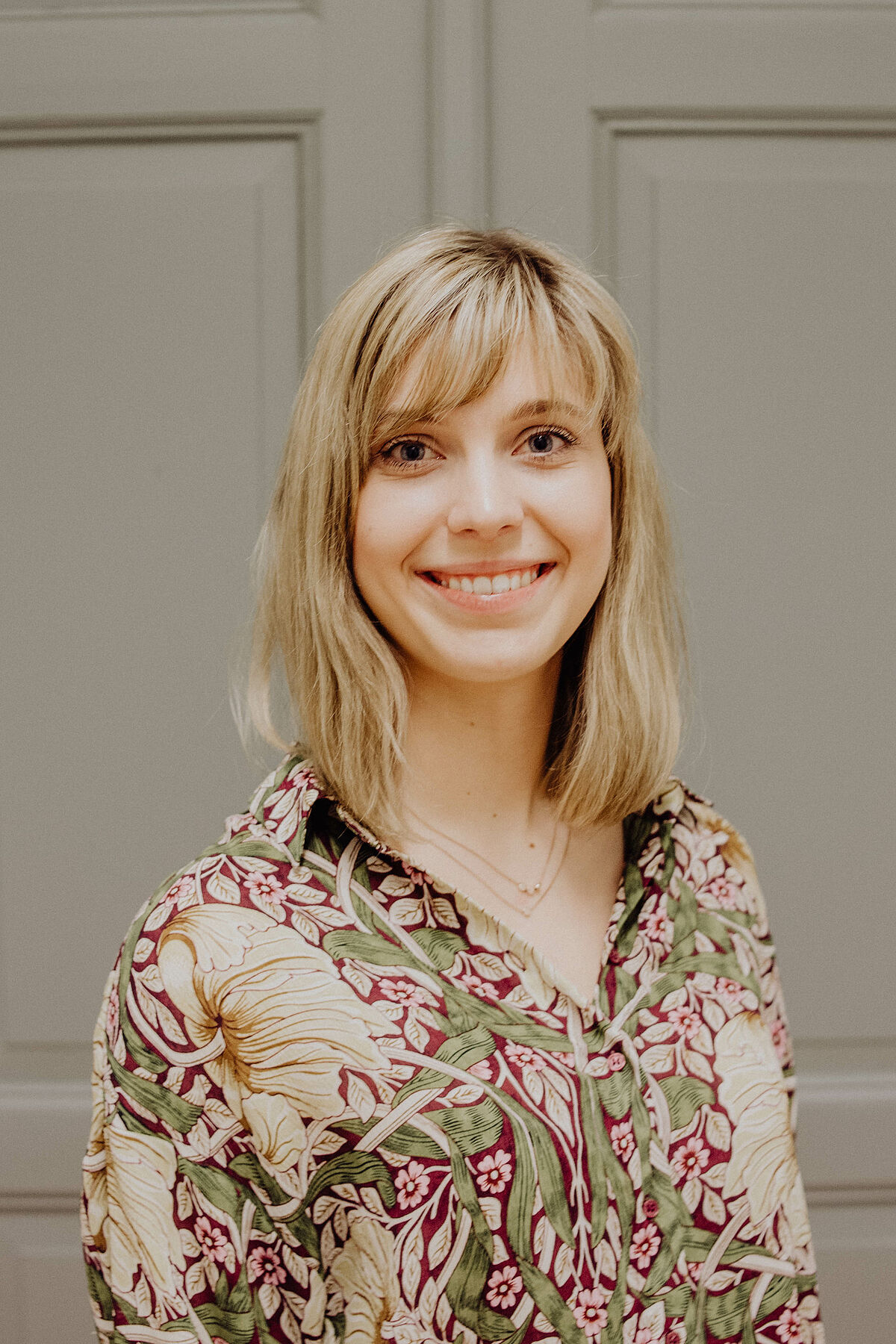 ---
Flyer and Brochure
'Family-Friendly University'
The flyer in German and English contains a short overview of the most important offers and contacts for student parents and employees with families.
'Alles unter einem Hut!' (everything under one roof)
The brochure offers a detailed overview and a map of family-friendly offers, events and infrastructure at the University of Greifswald. It also includes contact details for all queries concerning family-friendliness.
---
Portable Toy Boxes
In order to make waiting periods for children more enjoyable, e.g. if their parents have to attend administrative meetings, or if children have to be taken to work for short periods of time, they can have fun with the portable toy boxes, which are situated at different locations in the University. They can easily be rolled from one office to the next.
The boxes have been made available in part by donations from University employees. At the moment, you can find portable toy boxes for children in the Waiting Room for the Students' Registration Office and the Central Examination Office, in the International Office, in the Examination Office, in the Planning and Facility Management Division, in the Institute of Physics, in the Institute of Mathematics, in the offices of the Family Service, in the Office of the Rectorate and in the Department of Art. The locations have also been marked on the map 'Familienfreundliche Hochschule'.
If further facilities would like a toy box or other University members would like to make donations, please feel free to contact the Family Service.
KidsBox - Free to Borrow Too!
If you have to take your child to work for a short while, you can borrow both a portable toy box and also a large KidsBox from the University's Family Service.
This can be rolled to your workplace and transforms it into a parent-child room in no time at all. The Box contains lots of toys for children up to primary school age, diverse hygiene articles and offers sleeping and baby-changing facilities.
You are also welcome to use the KidsBox for conferences.

There are four KidsBoxes at the University of Greifswald, they are financed by the DFG projects TR 34, RTG 1870 BacRes, RTG 1947 BiOx and RTG 2010 RESPONSE and located as follows:
Waiting Room for the Students' Registration Office and the Central Examination Office, Rubenowstraße 2
Feeding and Baby Care Room, Friedrich-Ludwig-Jahn-Straße 15 A
PFIFF, University Medicine Greifswald, Ferdinand-Sauerbrauch-Straße
Zoological Institute and Museum, Johann-Sebastian-Bach-Straße 11/12
Baby Changing Tables
There are 15 locations where you can change your baby's nappies at the University and University Medicine. Signs at the building entrances point you in the right direction. The Studierendenwerk (Student Services) has positioned baby changing tables in both Mensas (cafeterias).
The locations are:
Main building | Domstraße 11, Entrance 2
Audimax | Rubenowstraße 1
Faculty of Theology | Am Rubenowplatz 2/3
Department of Economics and Business Studies | Friedrich-Loeffler-Straße 70 | Lecture hall
Educational Science/Psychology | Franz-Mehring-Straße | Lecture hall
Biochemistry | Felix-Hausdorff-Straße 4 | Lecture hall
Institute of Physics | Felix-Hausdorff-Straße 6
Central University Library | Foyer
Lecture hall 'Kiste' | Makarenkostraße
Center for Functional Genomics of Microbes (C_FunGene) | Friedrich-Ludwig-Jahn-Straße 15 A
Departmental Library Campus Loefflerstraße
Lecture hall former gynaecological clinic | Wollweberstraße 1
Mensa Berthold-Beitz-Platz
Mensa at the Ernst-Lohmeyer-Platz 5
Main building of the University Medicine | Ferdinand-Sauerbruch-Straße | on the ground floor and in the areas: Corridor 5, Corridor 7, Corridor 9, Corridor 11 and House D
Feeding and Baby Care Room
---