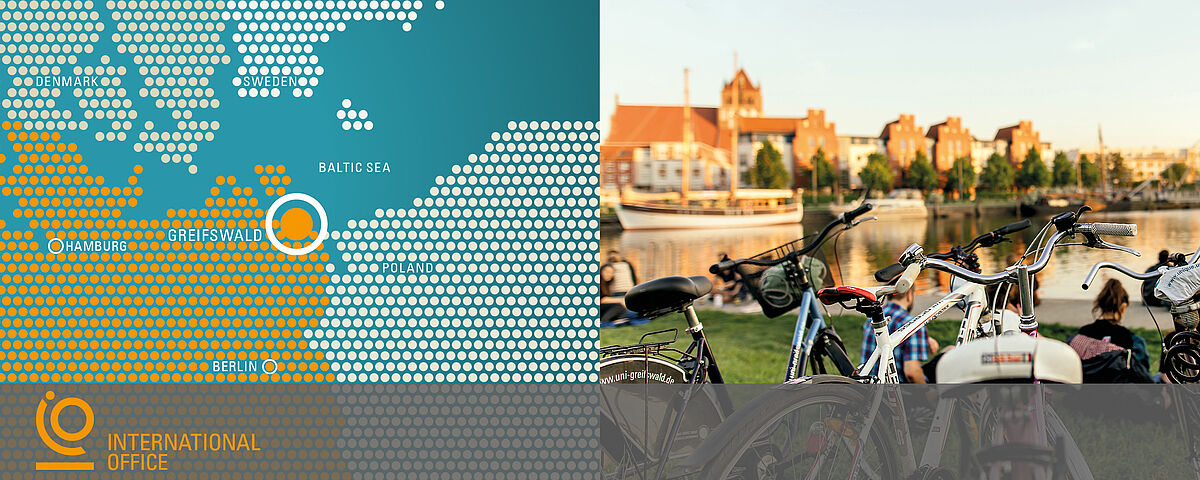 Greifswald Summer: 05 - 30 August 2024
Spend your summer at the University of Greifswald, right next to the Baltic Sea coast!
Greifswald Summer combines four weeks of intensive German lessons at various levels of proficiency and workshops with a wide range of cultural events and excursions. Improve your German language skills and spend an informative and exciting time with us!
Greifswald Summer in Detail
20 hours of German lessons per week for beginners at A1 or A2 level, for advanced learners at B1 or B2 as well as C1 level
Workshops tailored to the respective language level, in which German skills are further put into practice
Cultural programme and excursions in and around Greifswald and in Mecklenburg-Vorpommern
Who can apply?
Perhaps you would like to take up studies at the University of Greifswald and get to know the university and city beforehand? Perhaps you want to improve your German before or during your time in Greifswald? Or are you simply interested in the language and culture? Then you have come to the right place!
Please note that you have to be at least 18 years old to take part in Greifswald Summer.
For the purpose of strengthening the partnership relations of the University of Greifswald, applicants from partner institutions will be given preference.
How can I apply?
Application for Greifswald Summer 2024 is possible from 01 February to 30 April 2024. You can apply via our online application form, which you can find on the website from 01 February.
If you have already taken a language exam, please have your language certificate and, if applicable, proof of status from your university (e.g. student ID) ready for your application.