In addition to the public guided tours that take place from April to October you can always arrange an individual guided tour with our employees.
It will be hard for you to choose:
You can specify the duration, language, points of the tour, as well as the type and size of the group individually. All tours are available in German and English, other languages are available on request. We will then arrange an indivdual guided tour of the University according to your preferences.
Furthermore, you can choose one of seven themed guided tours of the University, which we have listed below.
Individual guided tours can take place from Monday to Sunday between 8.00 am and 10.00 p.m. all year round. If you would like to book a guided tour, you can contact us by mail, telephone or via our contact form.
General Information
When
Monday to Sunday 8.00 a.m. – 10.00 p.m. all year round
Duration
Between 30 and 90 minutes
Languages
German, English, Russian, Swedish
Groups
A group may consist of a maximum of 25 people. Up to five groups can be guided at the same time.
Every group will be guided by their own student.
These guided tours can be an ideal framework programme for conferences, family parties, kindergarten groups or school classes, reunions etc.
Participation fees
The fees for groups are listed in the tour descriptions below. The fees are charged per group:

Big groups: more than six people
Discount: for members of the University and school pupils
Small groups: up to and including five people
Payment
Per invoice (unfortunately, cash payment for individual guided tours is no longer possible since 1st January 2018)
Meeting Point
At the Rubenow Memorial in front of the University Main Building (Rubenowplatz)
No. 1: Six Centuries of University History
Experience the thrilling history of the second oldest university in Northern Europe ­– from the foundation in 1456 until today. Visit one of the most beautiful university main buildings in Germany, the historical Audimax, as well as the Rubenow Memorial. Duration: 90 minutes
| Fee big groups | Discount big groups | Fee small groups | |
| --- | --- | --- | --- |
| € 79.00 | € 63.00 | € 39.00 | |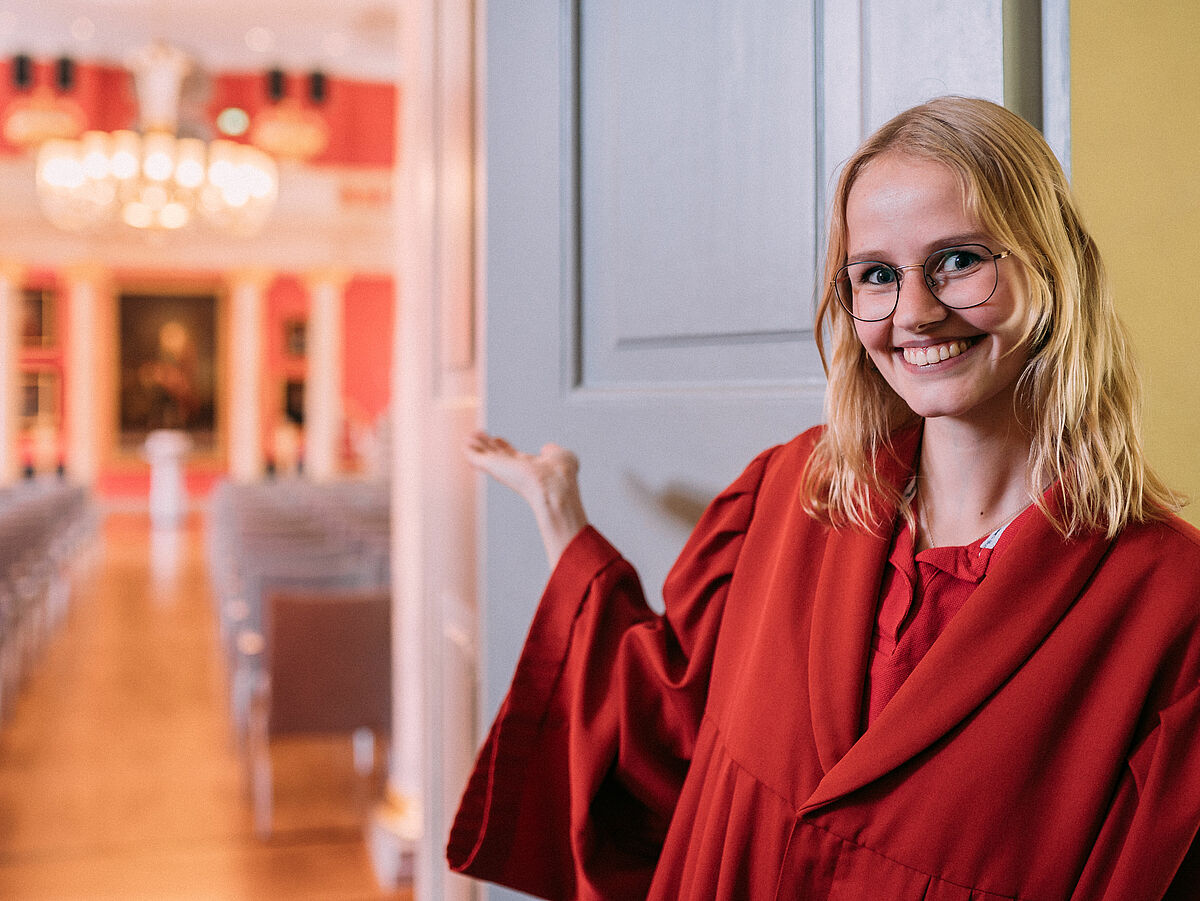 No. 2: Aula and Karzer (student detention cell)
Discover the popular historical interior rooms of the University of Greifswald = the former baroque Saalbibliothek (library) and the small 9m² student prison with various murals all over its walls. Duration: 60 minutes
| Fee big groups | Discount big groups | Fee small groups | |
| --- | --- | --- | --- |
| € 59.00 | € 47.00 | € 29.00 | |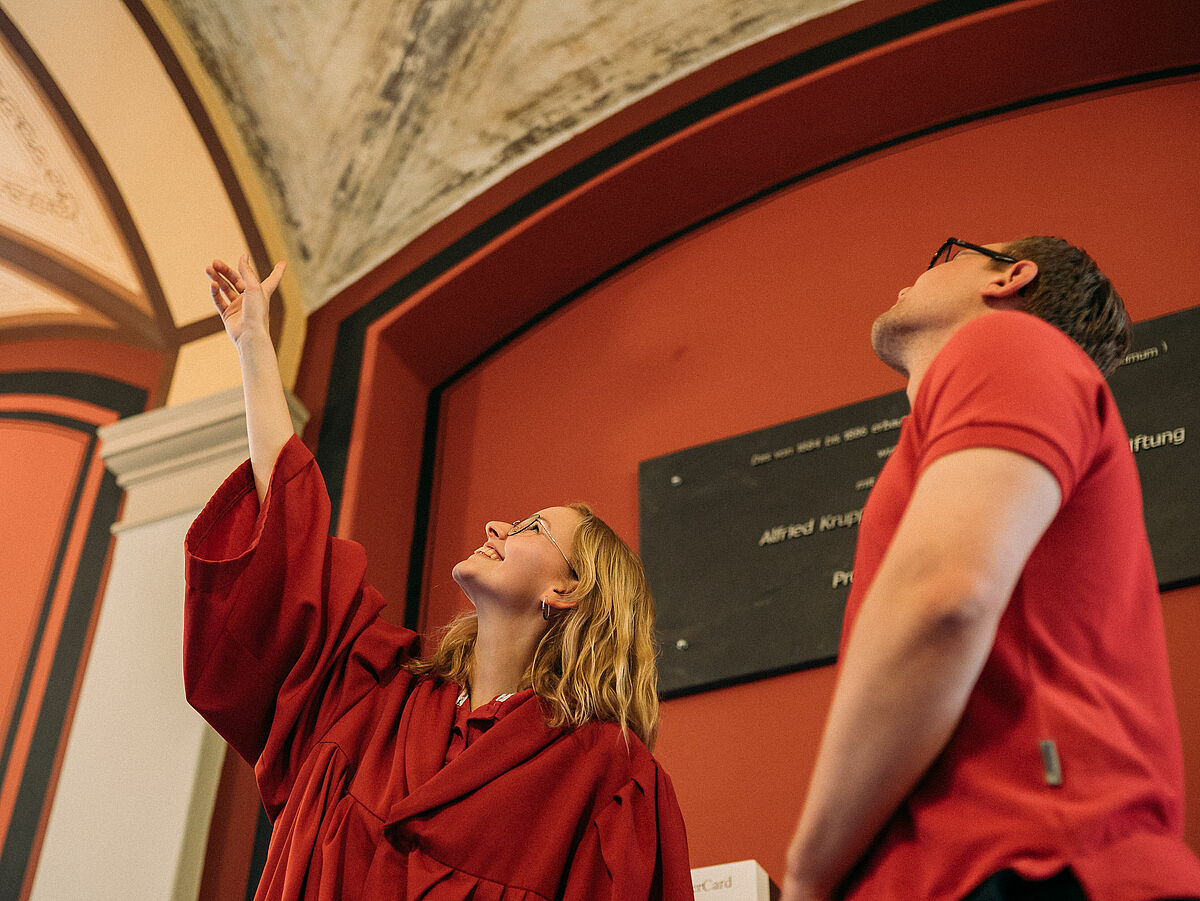 No. 3: The Audimax and the last Student Karzer of Greifswald
The lecture hall buidling (1884-1886), which was restored in 2007/2008 with funds from the Alfried Krupp Kolleg foundation, has now reopened to visitors. Whilst during the day, students still study in the historical lecture halls, in the evening those interested can take a seat on the original benches that date back to the Prussian Empire. The murals on the walls of the last student prison in Greifswald are unique. Duration: 45 minutes
| Fee big groups | Discount groups | Fee small groups | |
| --- | --- | --- | --- |
| € 49.00 | € 39.00 | € 19.00 | |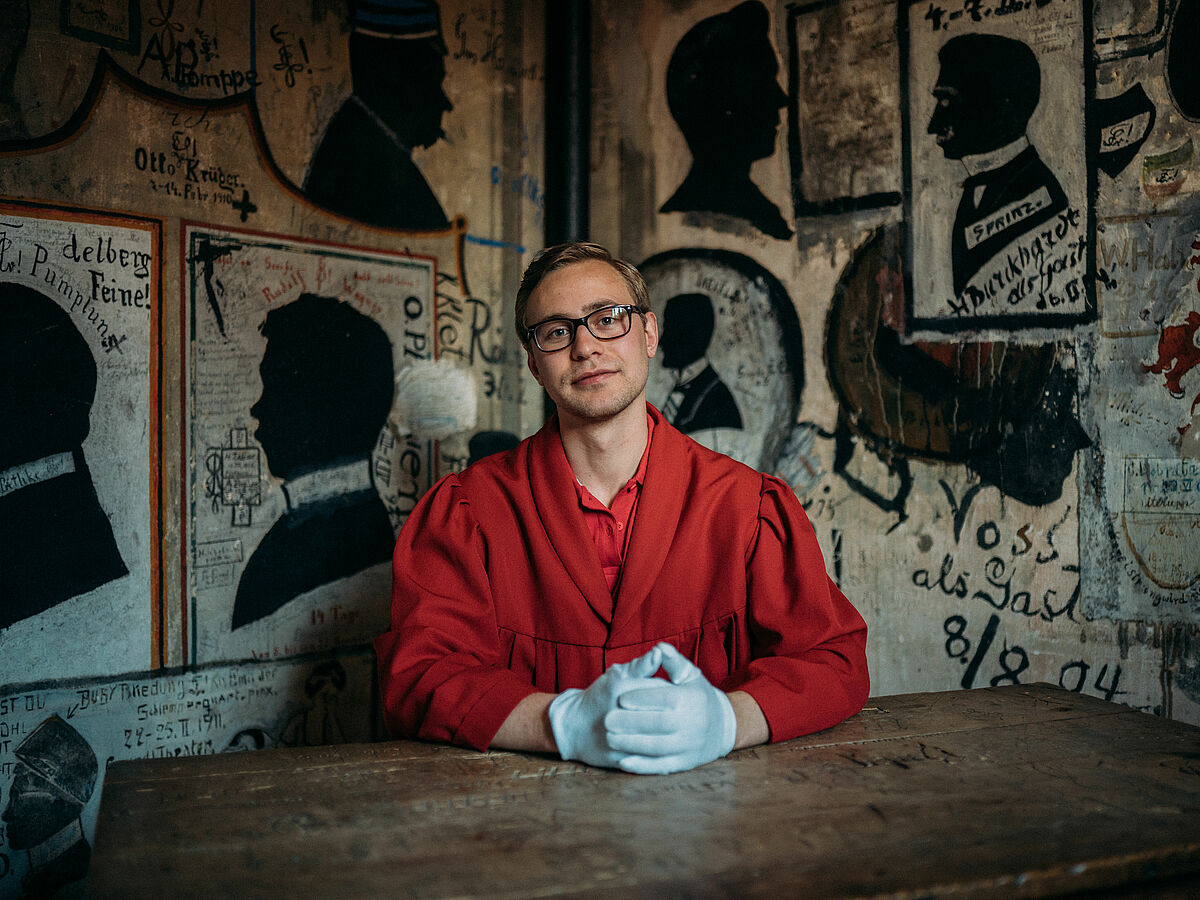 No. 4: The Student Karzer
The student Karzer,a rare prison for students, has been preserved at the University of Greifswald as a witness of academic jurisdiction. The graffitied walls tell us more about the students' immoral way of life and about their infringement of the rules. Duration: 30 minutes
| Fee big groups | Discount groups | Fee small groups |
| --- | --- | --- |
| € 39 | € 31 | € 15 |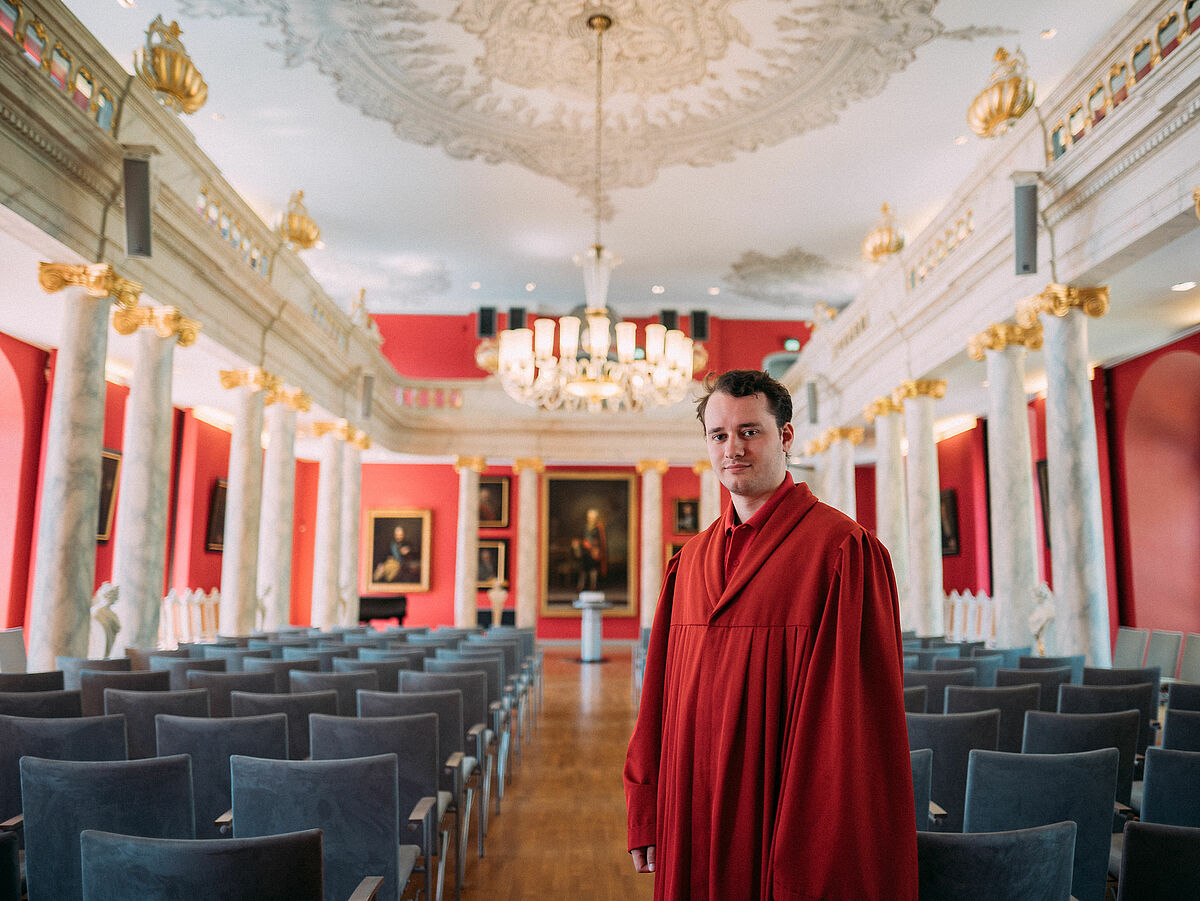 No. 5: Baroque Magnificence in the University's Library
A professor from Greifswald drew up the architectural design for the magnificent Saalbibliothek located in the University's Main Building dating back to the late baroque period. Books were stored and displayed there from 1750 to 1882. Since then, the festive hall has been used as an Aula. Today, concerts and academic ceremonies (for example doctoral graduations) take place there. Duration: 45 minutes
| Fee big groups | Discount groups | Fee small groups |
| --- | --- | --- |
| € 49 | € 39 | € 19 |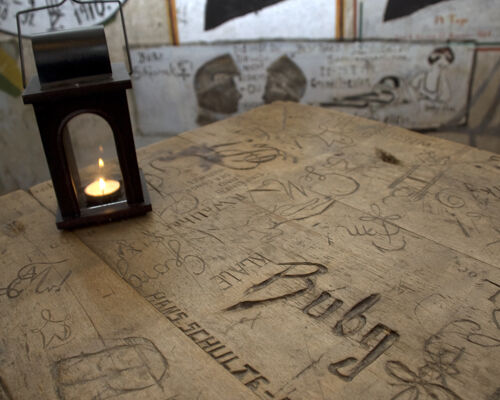 No. 6: Legends and Scary Stories
A tour of the Old Town Campus combined with scary stories of Greifswald and a look inside the student Karzer (student detention cell). Lighting the way with a lantern, a bedel talks about the murder of Greifswald's first Rector, about ghost stories and underground passages. This tour is very popular among school pupils. Duration: 60 minutes
| Fee big groups | Discount groups | Fee small groups | |
| --- | --- | --- | --- |
| € 59 | € 47 | € 29 | |