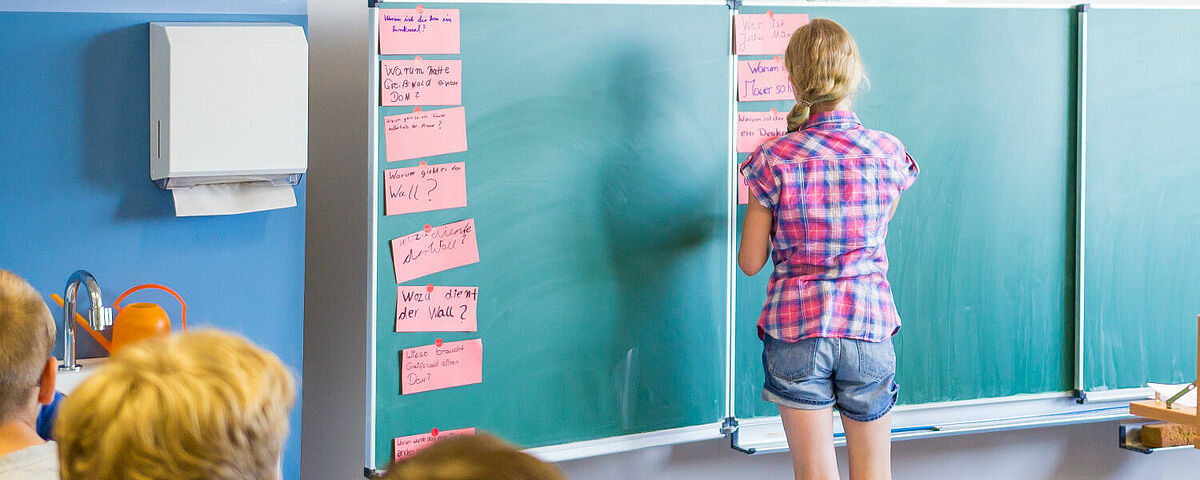 Preparatory German Language Courses/DSH
The University of Greifswald provides preparatory German language courses that can be attended by asylum seekers for free. The courses are provided by the Department of Teaching German as a Foreign Language.
The intensive language course is finished off by taking the DSH (German language exam for admission to universities) examination and is the best possible preparation for studying in Germany. In addition to learning the language, you will also gain a first insight into studying in Greifswald. Additional offers, such as tutorials, course advice, cultural activities and excursions vary the courses' day-to-day structure. The DSH course comprises
Intensive language course
Additional offers (e.g. tutorials, course advice)
Monday to Friday, 28 hours a week
Start of course: twice a year, in April and October
Further information on the content of the DSH language course can be found here.
Applications
If you would like to attend the DSH German language course, apply online via the portal uni-assist e.V.. Please also use our detailed guide for completing the application [de].
Then send your application with all of the required documents in paper form to:
University of Greifswald
c/o uni-assist e.V.
11507 Berlin
Application deadlines:
for summer semester: 15 January
for winter semester: 15 July
Application Documents
​​​​​​The following documents must be submitted together with the application:
Proof of residence permit*
Proof of German language proficiency (language certificate of at least B1 level)**
Higher education entrance qualification (school leaving certificate) and, if applicable, course documents**
* simple copy
** original and translation (English or German) as a certified copy
What Else You Need to Know
Student Status
Participants in preparatory language courses are enrolled as regular students. Student status provides you with a number of advantages, e.g. cheaper prices at the Mensa (cafeteria), access to the PC labs, the WiFi at the uni, the university libraries, the University Sport's courses and other student offers, as well as several reductions from external service providers. However, student status has no effect on the residence status.
Finances
Enrolled students usually have no legal right to social benefits pursuant to SGB 2 (Hartz 4). However, Schülerbafög (grants for school pupils) can be granted for the language course (currently € 504/month) and do not have to be paid back (not even partially). The Jobcenter usually then grants supplements for rental payments and the costs of health insurance. Therefore, there is no financial disadvantage. You can access the form for requesting Bafög on the Studierendenwerk's (Student Services) pages.
Living in Greifswald
Enrolled students can request a room in a student hall of residence from the Studierendenwerk (Student Services). However, there is no guarantee that you will get a room. Further information about living in Greifswald can be found here.