With the Bodden on the doorstep and large stretches of flat land, Greifswald and its surroundings offer perfect conditions for athletes. The area around the university and Hanseatic town is characterised by its proximity to the water and many forests and meadows that invite inhabitants and visitors to outdoor activities in summer. In the winter, swimming pools, numerous sports and fitness centres and dance studios are open.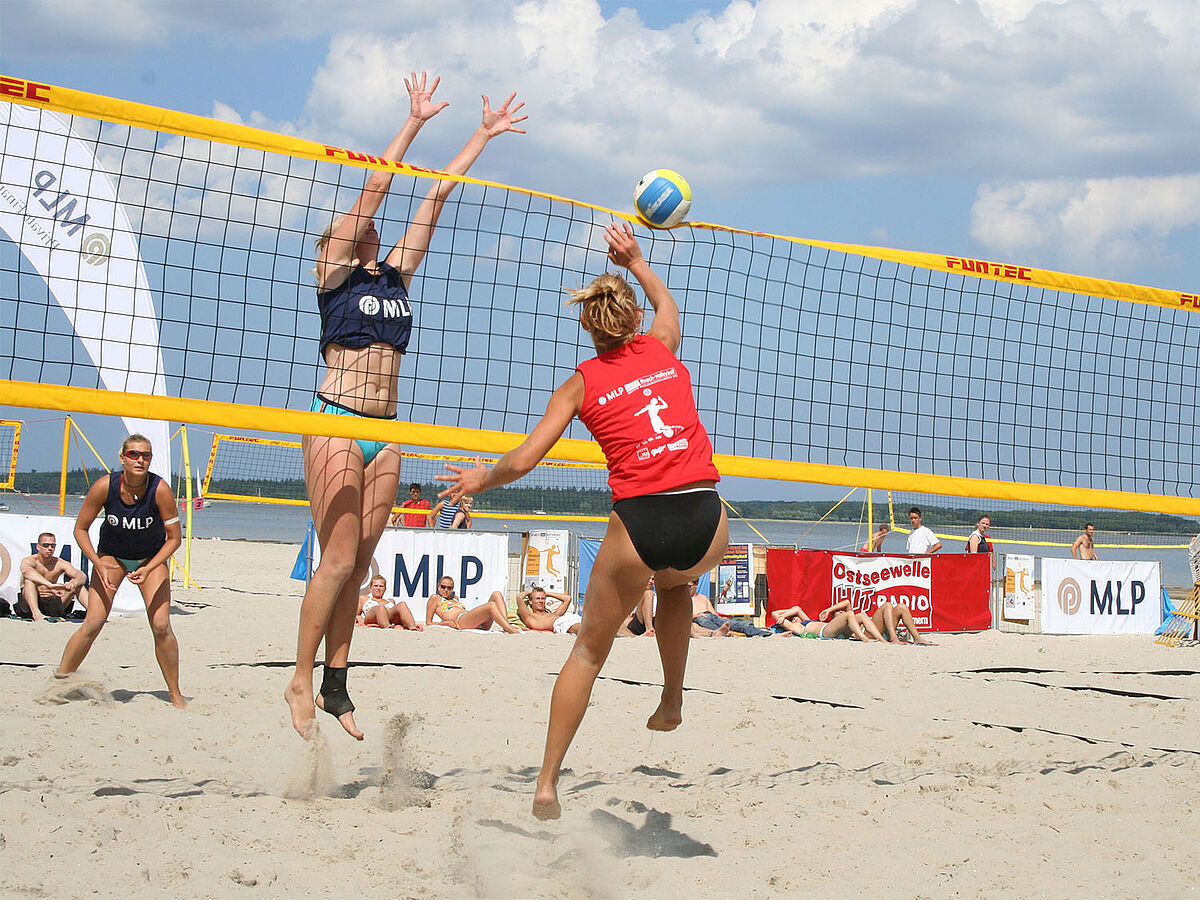 Be Active in the University and Hanseatic Town
However, in winter there's also a lot going on too: Swimming pools, sport and fitness centres and dance studios ensure that those interested in sports are never bored. For University students and employees, the University Sports Centre also offers courses in addition to the associations and other sport programmes. The courses range from Aikido and football to yoga and zumba.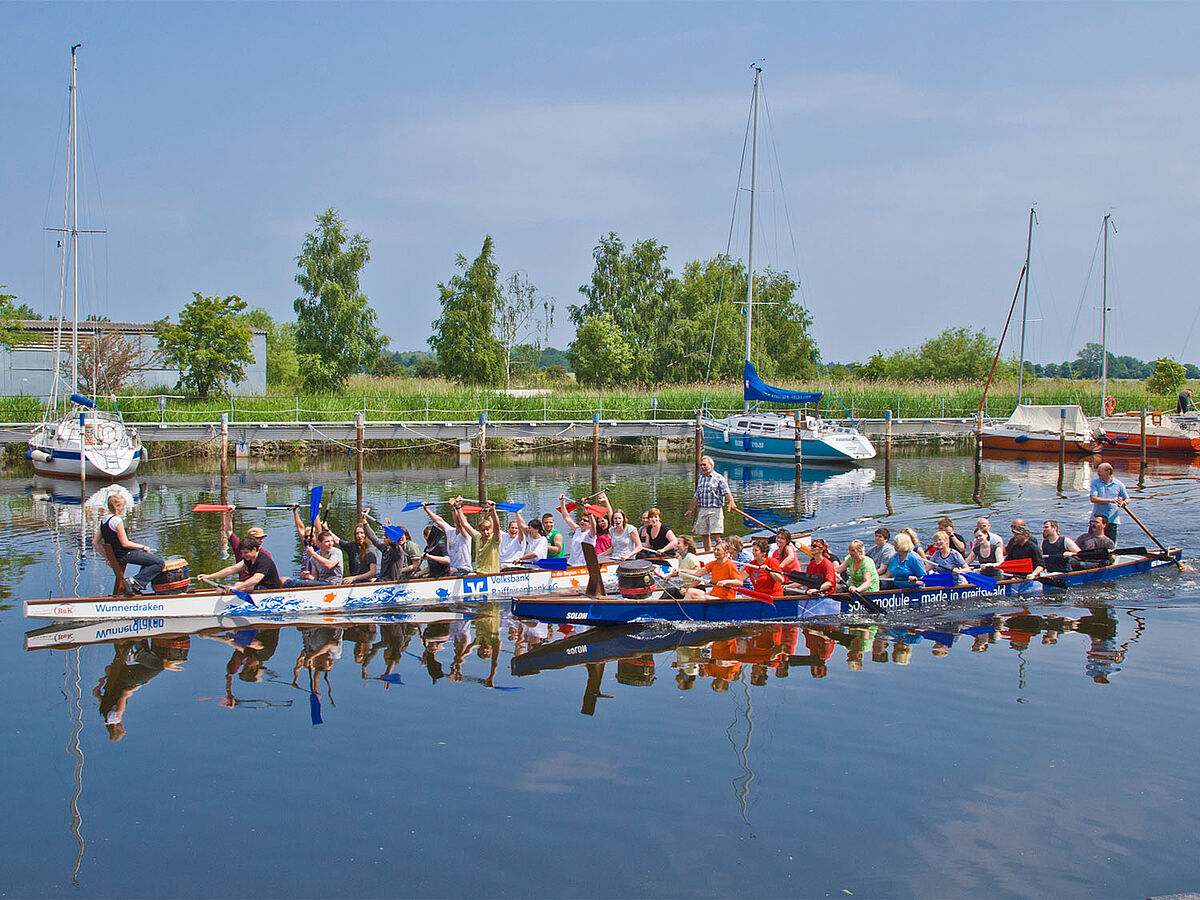 CityLauf and the Dragon Boat Race
If you're ambitious and want to take part in athletic competitions, you can register for the Greifswald CityLauf. The event is not only exciting for runners but also for the spectators who can cheer on their favourites from the sidelines.
This year, the Drachenbootrennen (dragon boat race) was held once again: From the 18th to the 21st June, over 30 teams struggled for victory on the Ryck! In this competition, the spectators are just as enthusiastic as the competitors!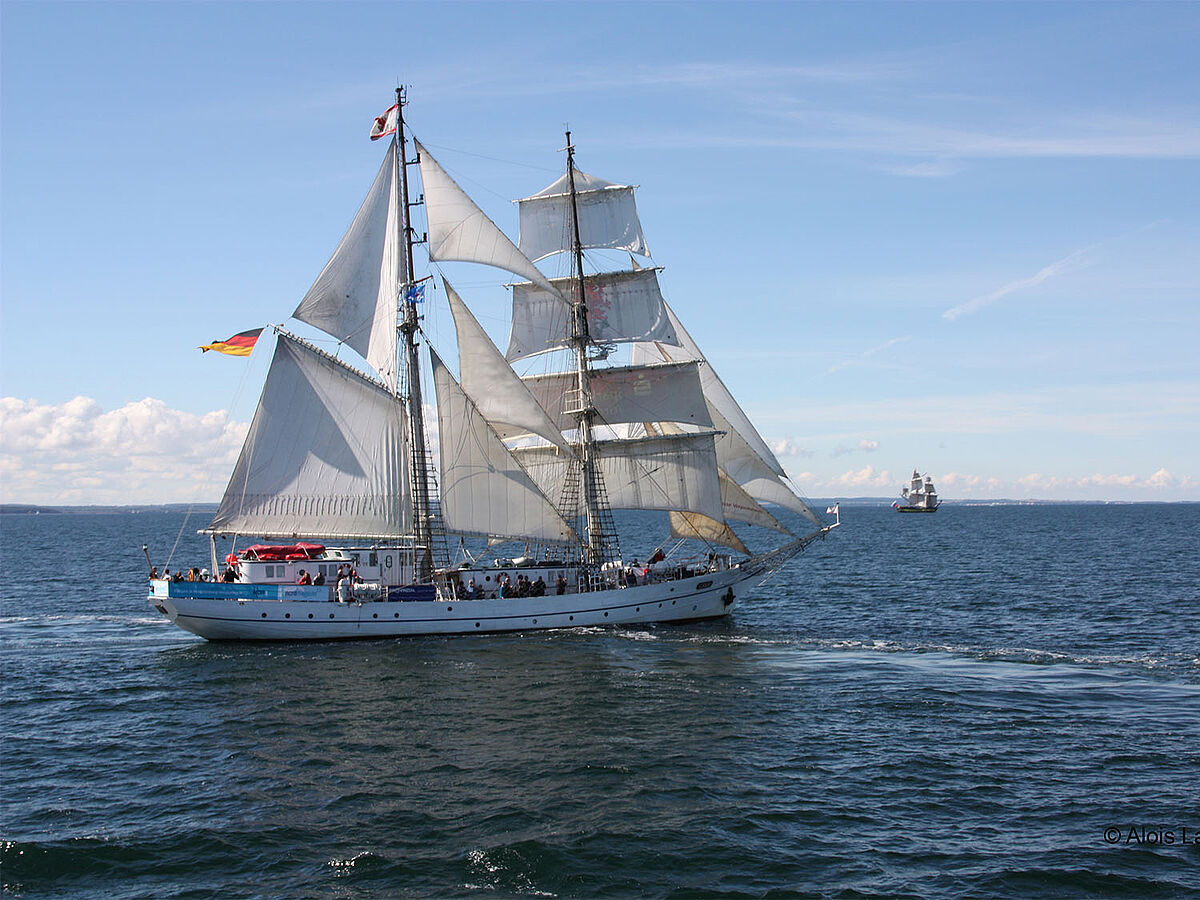 Fishing Festival Gaffelrigg
Another summer highlight is the Fishing Festival Gaffelrigg, the largest maritime folk festival in the region. 50 historical ships are led out to the Baltic Sea by the training sailing ship GREIF. Whether you're interested in sport or not - a ride on one of the sailing ships is an absolutely one-of- a-kind experience. Water athletes are also not overlooked on this weekend - they can demonstrate their talent in open water swimming and cutter sailing.