Which Institutions of the University of Greifswald Support You During Your Doctoral Studies and How Can Doctoral Students Network?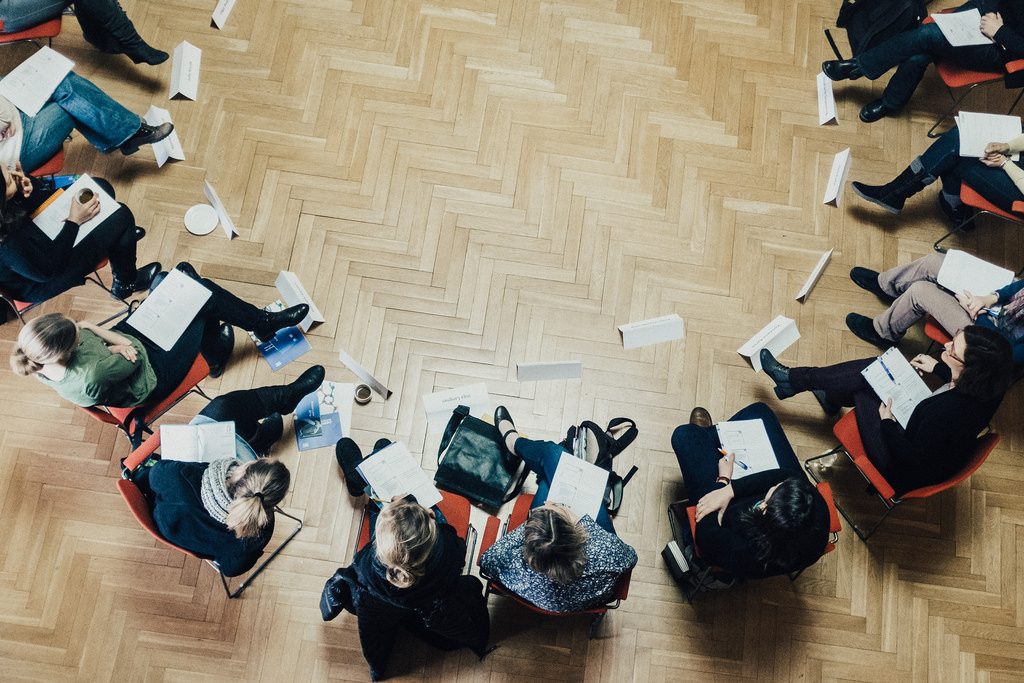 ---
Support from the University of Greifswald
The University of Greifswald provides everyday support to doctoral students and postdoctoral students through various service centres and advisory offices. These include:
Family & University - here you can find information with respect to the family-friendly orientation of the University of Greifswald, particularly the manifold opportunities for balancing studies and/or professional lives with family interests
the Graduate Academy - it is the central point of contact for supporting early career researchers in Greifswald. The Graduate Academy provides consultation services, courses for further professional development and network opportunities.
University Didactics [de] - it provides consultation and further education offers to teaching staff in order to continue the improvement of the quality of teaching. Participation in events provided by University Didactics are free of charge and are certified and recognised throughout Germany as professional development courses for teaching staff at universities.
the International Office – the University's central point of contact for international affairs. The International Office informs and consults foreign prospective students and helps them with study-related questions, legal and social issues. It also assists German students, graduates and scientists in the planning and organisation of international projects or periods of stay abroad.
KarriereWegeMentoring [de] - the programme accompanies female students, interested in doctoral studies, female doctoral students and female postdoctoral students through the planning of their future career in academia or professional career in economy, industry, public administration, or associations.
The Social and Psychological Counselling Service from Student Services - Support and counselling of students with all aspects of life during studies – both private or study-related.
the Welcome Centre - the central point of contact for international academics at the University of Greifswald and for non-academic questions regarding the period of stay in Greifswald.
the Research Support Centre - it provides requirement-oriented services in the field of third-party-funded research and research transfer to the University's academics.
Furthermore, there is a number of specialised representatives, who support you in questions regarding gender equality, data privacy, addiction problems or with respect to DFG projects. An overview can be found here.
---
Network opportunities for doctoral students
Lunch Talks hosted by the Graduate Academy [de] - for multidisciplinary networking, discussing problems and their solutions or simply enjoying lunch together.
Junges Kolleg Greifswald - for holders of scholarships granted by the Begabtenförderungswerke (organisations promoting the intellectually gifted). Organises lectures, colloquia, symposia and new event formats
e-fellows.net - online scholarship programme and career network
European Council of Doctoral Candidates and Junior Researchers - International federation of 34 national organisations of PhD candidates from the European Union and the Council of Europe
GEW project group "Doctoral Students" [de] - The German Education Union
Humanity and Social Science - Internet networks with the common objective of advancing teaching and research in the arts, humanities and social science.
KISSWIN.de [de] - Communication and information platform for young researchers. The website provides information about career paths and funding opportunities.
ScienceBlogs [de] - Researchers and journalists write articles about scientific aspects of politics, religion, philosophy, art and economy.
Thesis [de] - Interdisciplinary network for doctoral students and graduates. Organises seminars, workshops and nationwide networking.
---
Responsible for these pages